Salmon drives Norway's export surge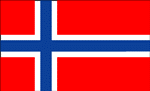 NORWAY'S seafood export surge continued during July, once again driven by strong farmed salmon sales.
The latest figures from the Norwegian Seafood Council show overall fish exports last month totalled 6.6 billion Norwegian kroners (NOK), a rise of 15 per cent or NOK 882 million. So far this year, exports are running at NOK 49.2 billion, up by 24 per cent on the first seven months of last year.
Overseas farmed salmon sales in July rose by 25 per cent to NOK 4.8 billion, which brings the total revenue this year to NOK 33 billion.
The average price for whole fresh salmon last month was NOK 66.40 per kilogram against NOK 43.96 in July last year. Poland and France remain the biggest buyers of salmon from Norway.
The Norwegian Seafood Council says a combination of high prices and strong demand were the key factors.
Exports of trout reached NOK 342 million, an increase of 69 per cent or 140 million from July last year. So far this year, exports of trout were worth 2.3 billion. This is an increase of 97 per cent or 1.1 billion from the same period last year. Belarus and Japan bought the most trout from Norway in July.
Although exports of clipfish declined last month the period was marked by good prices for both fresh and frozen cod, said Jan Brett Lauritzen from the Norwegian Seafood Council.
Exports of fresh cod, including fillets, reached NOK 72 million, a rise of NOK six million or nine per cent. The total for the year so far is NOK 1.7 billion, up by 15 per cent.
Norway exported frozen cod, including fillets, worth NOK 208 million, a rise of 16 per cent, bringing the total for the first seven months to NOK 1.5 billion, an increase of 32 per cent. This is an increase of 16 per cent or 29 million from last July.
Sales of pelagic fish also enjoyed a mixed month. Herring exports rose by seven per cent to NOK 204 million, while mackerel exports fell by 65 per cent to NOK 50 million.