Salmon company celebrates 50 year anniversary with factory opening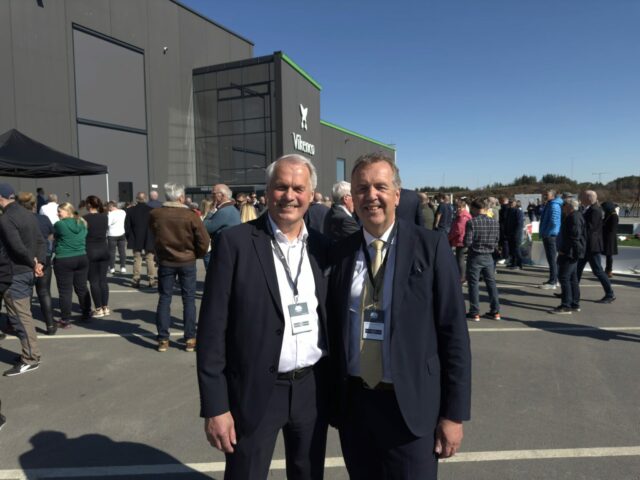 Norwegian salmon farmer Vikenco has just celebrated 50 years in business with the opening of a new factory, slaughterhouse and processing facility, part of which has been in operation for a while.
Company chief Per Olav Mevold said the expansion would allow the business to increase turnover to NOK 10 billion (£760m a year).
Among the leading industry guests at the opening ceremony was SalMar founder Gustav Witzoe who is chairman of the board at Vikenco. SalMar became involved with the business in 2010.
Founded in 1973, initially as a whitefish and shrimp business, Vikenco went into salmon farming, then a relatively minor activity, that same year.
The company is based on Aukra island, north of Alesund, and is recognised as one of the pioneers in salmon farming.
Today, its products have a global reach including the United States, Europe and the Far East.
The company said: "Ever since its inception, Vikenco has been a good example of how hard work and the will to think big pays off.
"The development from the simple conditions in 1973 to today's hyper-modern factory with 250 employees has been formidable, and after SalMar bought 51% of the shares in 2010, all arrows have pointed upwards."
Turnover quadrupled in the first ten years, but the most dramatic rise occurred after 2020 when it has risen by NOK 1 billion year (£76m) and now stands at more than NOK 4 billion (£304m).
Mevold said current growth plans would see the size of the workforce rise to around 400.