Salmon companies move to halt exports to Russia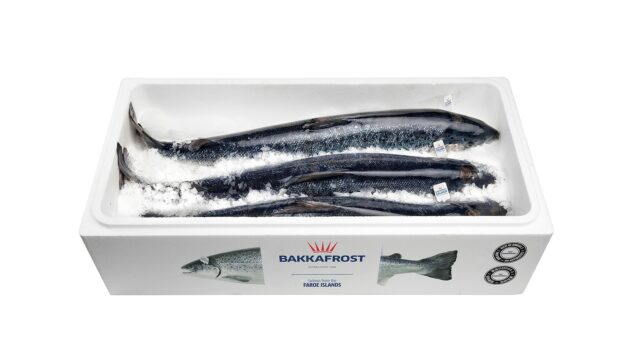 Two key salmon farming companies, Bakkafrost of the Faroe Islands and the Lerøy Seafood Group, have signalled they are taking action to prevent their products getting into Russia.
Bakkafrost CEO Regin Jacobsen told the Norwegian business news site E24.no that he had been "completely crushed" by what was happening in the Ukraine.
The Faroe Islands' unique political position – although part of the kingdom of Denmark, it is not a member of the European Union, which means that it has not been bound by previous export bans to Russia.
The company's main markets are in Europe and the United States and it is thought that between five and ten per cent of sales found their way to Russia last year.
Jacobsen said it stopped sending salmon to Russia at least a week ago when the invasion threat seemed inevitable.
Lerøy, which also owns a large whitefish trawler fleet, told the Norwegian news site iLaks last night that it had stopped selling fish to Belarus which is thought to act as processing conduit for Russia.
Other Nordic salmon companies are expected to take similar action, if they have not done so already.
Meanwhile, Russia's young but rapidly growing salmon farming sector is being thrown into turmoil in the wake of the Ukraine invasion.
The West's freeze on Russian banking transactions means that two of the country's main companies, Russian Salmon and Russian Aquaculture will face financial hurdles in the coming months.
And those companies, mostly Norwegian, which export to what is now a war-torn Ukraine, will also face big losses.
It was only a few weeks ago that Russian Aquaculture announced a big increase in harvest volume for 2021 alongside a doubling of sales.
The company also revealed it had received a 750 million "green" rouble loan (£5.7m) from the Credit Bank of Moscow to help fund further expansion.
Sberbank, one of the banks sanctioned by the West this week, has financial connections with Russian Salmon. So far there has been no comment from either business.
Moscow banned sales from Norwegian seafood companies in 2014, but exports of salmon, trout and other fish have crept into the Russian market through Belarus where it is reprocessed and labelled as local seafood.
Norway is Europe's largest exporter of seafood to the Ukraine. Although small, volumes are not insignificant at NOK 2.2bn (£185m) a year. Trade has been growing since the two countries signed a free trade agreement 10 years ago.
The Norwegian-Ukraine Chamber of Commerce, which has over 100 members, said it was closely monitoring the situation.