Salmon companies a safe bet, troubled investors told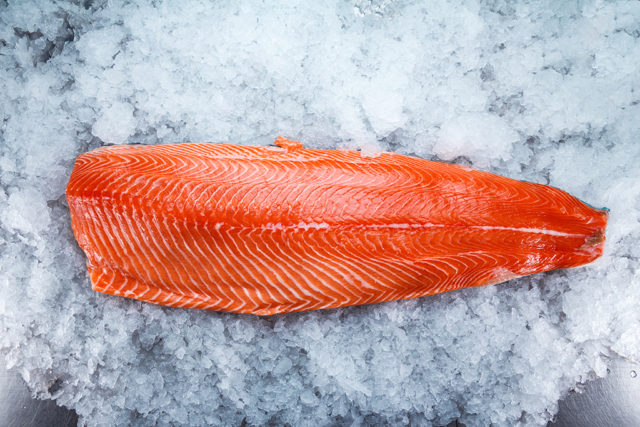 INVESTORS are being urged to turn to salmon companies as a safe haven amid the current global stock market turmoil.
Shares around the world slumped last week over concerns about a US-China trade war and fears of another major recession.
However, the seafood index on the Oslo stock market has been bucking the trend, rising by almost four per cent in the past few days.
Now, at least two leading financial experts have told the Norwegian business journal and website Finansavisen that the aquaculture industry can expect high earnings for some time to come.
Carl-Emil Kjølås Johannessen of Pareto Securities said: 'We believe the demand for salmon will continue to be strong. Combined with limited supply growth, and a weak (kroner) currency, prices should remain high.
'We are still positive about the development in the seafood industry, although some stocks have become too expensive.
'However, we think Lerøy [its shares rose by 6.5 per cent on one day] appears the  most attractive, as its valuation is low compared to other companies in the sector.'
Pareto Securities has also upgraded SalMar as an another attractive proposition. Its shares were also rose over six per cent.
Stockbroker Eskil Fjell Hansen of  Sparebank 1 Markets in Northern Norway also told Finansavisen that the turbulence around  US-China trade war, Brexit and the unrest in Hong Kong were combining to create an uncertain world for investors.
While the Oslo Stock Exchange had fallen by seven per cent  in just over a month, the seafood index had risen by 3.6 per cent.
This means investors are looking for companies that can deliver dividends and sound results and he said seafood, and the salmon sector in particular, could provide the solution.
Most of the major salmon companies are due to announced their second quarter results over the next two weeks.