Salmon auction goes ahead despite protests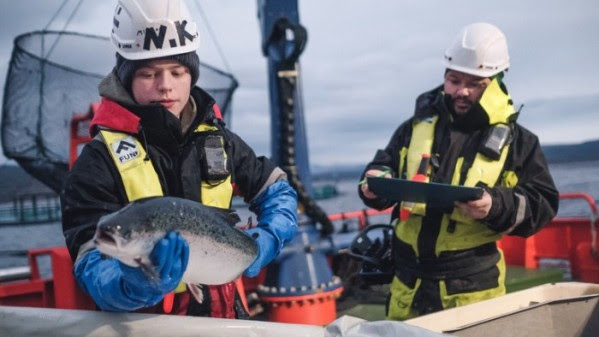 Norway's big salmon permit auction looks set to go ahead later today, despite industry calls for it to be postponed.
The Ministry of Trade, Industry and Fisheries has rejected claims by employer organisations on Monday that to hold such a sale at this time would be irresponsible.
Registration opened this morning with the actual sale due to go ahead later. Several thousand tonnes are up for grabs, covering various areas of the coastline up to the Swedish border.
Normally, such events are oversubscribed, but the government's 40% land tax proposal, announced in the national budget last week, suggests that some of the big name bidders may stay away.
The likes of Mowi, SalMar and Cermaq have already postponed major investment plans in the light of the tax which will hit such companies the hardest.
Japanese-owned Cermaq is the latest company to pull investment by returning a number of permits and putting investment worth NOK 4bn (£330m) on hold.
Cermaq said the tax plan had created great uncertainty among both farming and supply businesses, putting coastal jobs at risk.
The electronic-run auction is held every two years and this event was predicted to net the government and local communities more than NOK 10 billion – almost £1bn. But that was before the tax shock.
The Ministry of Trade, Industry and Fisheries said it has decided on a new mechanism for determining remuneration for exceptional growth.
The new mechanism means that the final size of the remuneration for the exceptional growth will be determined after today's sale.