SalMar secures control of NTS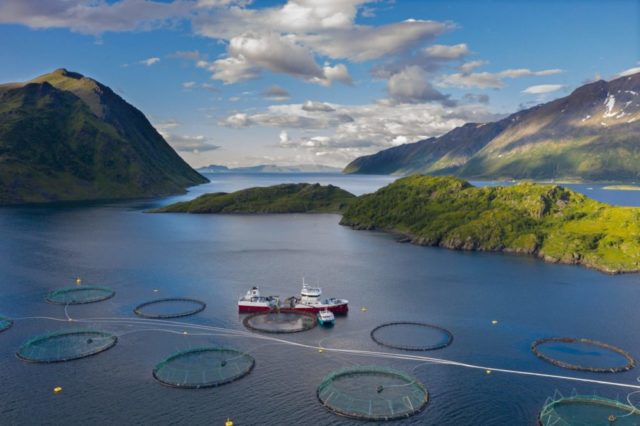 Salmon farming group SalMar has at last taken control of its competitor NTS, after securing a majority stake.
SalMar now owns 66,228,641 shares or 52.7% of the NTS equity. Its NOK 15.1 billion (£1.25bn) offer expired at close of stock market trading in Oslo on Friday afternoon.
However, SalMar CEO Gustav Witzøe has one more hurdle to jump before he can finally claim victory – the all-important approval from the Norwegian Competition Authority.
SalMar, which maintained weeks ago that it had already secured just over 50% of the shares, said in a statement that it was "satisfied with the support of acceptances, which means that NTS will become a subsidiary of SalMar".
The statement added: "The condition for carrying out the offer with regard to the minimum degree of acceptance has thus been met. Provided that the offer is completed, SalMar will fulfil the offer obligation with a cash offer for the remaining shares in NTS in line with applicable law "
Just a few months ago Witzøe looked out of the reckoning, after failing to secure two prize targets, Norway Royal Salmon (NRS) and SalmoNor, which instead became part of the NTS group.
Provided there are no late hitches, acceptance this weekend puts the group in pole position to eventually overtake Mowi as the world's largest salmon farmer. NTS is a majority share owner of both NRS and SalmoNor, and also owns the Frøy shipping group.
It is understood that former NTS chairman Helge Gåsø, who opposed the offer and owns around 32% of shares in the business he founded, did not sell to SalMar.
Witzøe will be taking control of an attractive and diverse aquaculture business, but one that is not entirely at peace with itself when it comes to internal matters. Just hours before the SalMar deadline expired the NTS board overwhelmingly confirmed the appointment of former SalmoNor executive Vibecke Bondø as Chairman despite a move to restore Helge Gåsø to the post.
One of the early sticking points in the takeover of NTS was an attempt to merge Norway Royal Salmon and SalmoNor, which SalMar had firmly ruled out. The decision on this has now been deferred until December.