SalMar reports increased harvest volumes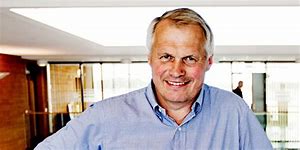 Norwegian Salmon farming giant SalMar last night unveiled a 3,000 tonne plus increase in its harvest figures for the final quarter of 2020.
The total figure is 43,600 tonnes for the three months between October and December, compared with 40,300 tonnes for the same period in 2019.
SalMar's farming operations in Central Norway produced a harvest volume of 20,900 tonnes while Farming North Norway had a harvest volume of 19,100 tonnes and Icelandic Salmon (formerly known as Arnarlax) had a harvest volume of 3,600 tonnes.
SalMar also has a 50 per cent stake in Scottish Sea Farms, which it shares with the Lerøy Seafood Group. But because it is classed as an associate company, the SSF harvest figures are not usually included in trading update figures.
In its third quarter report in November SalMar said that Scottish Sea Farms had turned the corner from the biological problems which had beset the business in earlier years.
A more detailed indicator of the Scottish performance should become known on 25 February when the full Q4 report, which will also include financial results, is scheduled to be published.
SalMar was one of the few major salmon farming companies to deliver exceptionally strong 2020 third quarter results, defying the impact of coronavirus.
It included an increased operating profit or EBIT of NOK 646.8m (£54m) which CEO Gustav Witzøe attributed to a clear operational focus and a strong biological performance. It was also one of the few salmon companies to have paid a dividend for the quarter.