SalMar raises £230m in a few hours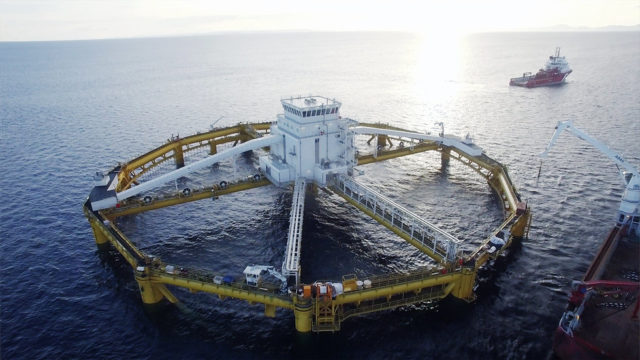 SalMar raised a NOK equivalent of more than £230m in Oslo last night – in almost record time.
Shortly after closure of the Stock Exchange yesterday afternoon it announced plans to issue 4.5 million new shares to raise fresh capital for growth.
The prices was set at NOK 602 per share designed to yield a total of NOK 2.7bn (£231m). Shortly before midnight news came through that the funds had been secured. It is thought that the issue had been oversubscribed several times.
The speed in which the transaction was completed is a clear demonstration of the investor popularity in this  ambitious salmon farming giant, which owns 50% of Scottish Sea Farms.  The brokerages Arctic Securities and Carnegie had been hired to assist with advice and completion of the issue.
The Oslo Stock Exchange said there had been strong interest from Nordic and international institutional investors.
SalMar issued a statement afterwards, stating: "During its 30-year history, SalMar has maintained strong and profitable growth through leading operational operations, organic growth and strategic acquisitions.
"In today's market, SalMar sees several attractive investment opportunities across the entire value chain. These investment opportunities include, acquisition of salmon licenses, acquisitions of companies, and organic investments in smolt production, coastal farming, slaughterhouse and further processing activities."
It continued: "SalMar has also built up a leading position in the development of offshore production, initially in Norway and then in other suitable geographies.
"These initiatives are pursued through the application for the establishment of the Smart Fish Farm pilot project for production in the open sea, where the company has received eight development licenses, as well as building up organization and development processes to enable rapid development of farming on the high seas and in exposed sea areas based on SalMar's sustainable leading operations."