SalMar presses ahead as NTS votes down board change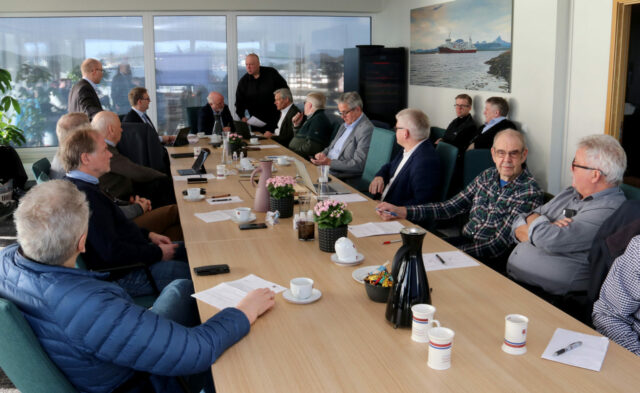 SalMar announced today it was pressing ahead with its bid to acquire the rival NTS aquaculture group.
The salmon farming giant has formally started the process to acquire all the shares in NTS despite an attempt to thwart the move at an NTS board meeting.
SalMar already claims to have the necessary and  irrevocable 50% plus majority required to complete the takeover.
But there have been two dramatic developments in the past 24 hours, one which clearly caught SalMar CEO Gustav Witzøe off-guard.
The first came when Norway Royal Salmon announced it planned to raise up to NOK 2 billion (£173m) to finance the merger with SalmoNor, something Witzøe has firmly ruled out. Both NRS and SalmoNor are now part of the NTS group.
The second came at an extraordinary general meeting of NTS earlier today – the third EGM since January – when the Øie family who were on the losing side in an earlier power struggle, failed to get their nominees elected.
Shareholders voted by a comfortable majority to keep the structure elected at the February meeting. The board consists of Nils Martin Williksen (chairman), Paal Espen Johnsen, (deputy chairman) Vibecke Bondø, Solvår Hallesdatter Hardesty, Mari-Anne Hoff, Roald Dolmen, and Karl Høie.
The meeting also voted down a proposal to restore NTS founder Helge Gåsø as chairman.
Meanwhile, SalMar said its cash plus shares offer for all the shares in NTS formally starts today and will run until close of trading on Friday April 1.
SalMar also reiterated that it has received irrevocable prior acceptances from shareholders who own a total of 62,985,376 shares in NTS, corresponding to approximately 50.1% of the shares in the company.
"This means that SalMar has received advance acceptances for a number of shares that exceed the condition of the minimum acceptance rate in the Offer," the statement added.