SalMar owner takes over CEO role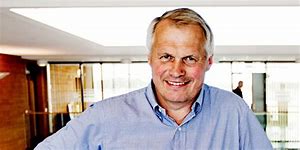 THE owner and co-founder of Norwegian salmon farmer SalMar has been appointed its new CEO.
Gustav Witzøe will replace Olav Andreas Ervik, who will become managing director of the new subsidiary SalMar Ocean AS and be responsible for the company's ocean based farming, Intrafish reported. The changes will take effect immediately.
SalMar, which owns 50 per cent of Scottish Sea Farms, has become a leading pioneer of offshore farming, with its experimental Ocean Farm 1 already farming commercially.
It is also developing its Smart Fish Farm which, with a biomass of more than 12,000 tonnes, will have twice the capacity of Ocean Farm 1 and is to cost an estimated NOK 1.5 billion (£134 million).
SalMar's ocean based enterprises have been operating as a business area within SalMar and headed by Witzøe. These activities will now be transferred to a subsidiary led by Ervik.
Ervik became CEO last year after the then CEO, Trond Williksen, left in the wake of the company's alleged links to salmon smuggling in China.
Both Witzøe and Ervik said the change will ensure continuity in management and are a logical consequence of SalMar's ambition to lead in the development of ocean based fish farming.