Salmar makes offer for Norway Royal Salmon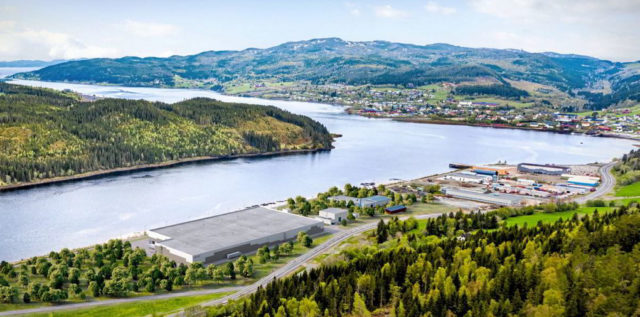 Fish farming giant SalMar has today stepped in with a dramatic late bid for Norway Royal Salmon.
It has offered to buy all outstanding shares in NRS for NOK 270 a share, NOK 30, more than the increased NOK 240 a share offer from rivals NTS.
SalMar says it is ready to buy all outstanding shares in Norway Royal Salmon (NRS) for NOK 270 per share. It told the Oslo Stock Exchange that it values the company at NOK 11.8bn (£953m).
It is now a question of whether NTS will step up its offer for a second time or pull out of the race. It is also possible that a third contender, such as Lerøy Seafood, could step in. Whatever happens it looks like a rich harvest time for NRS shareholders.
SalMar said the two companies have a number of overlapping activities, both in northern Norway and in Iceland, making it possible to realise major synergies.
A merger could bring big improvements, SalMar said, as well as enabling the implementation of best practices in operations and cost structures.
They point out that both parties have a great deal of experience and expertise in salmon farming in northern Norway, and believe a merger could facilitate improved capacity utilisation of the combined MTB and location portfolio, as well as implementation of best practices in both operations and cost structure.
SalMar, which co-owns Scottish Sea Farms, told the Stock Exchange: "Norway Royal Salmon's new smolt plant in Dåfjord outside Tromsø, together with SalMar's existing smolt capacity and the Senja 2 and Tjuin plants [pictured] that are under development, will be valuable resources that can ensure delivery of the right smolt at the right time, which will facilitate for improved biological performance throughout the value chain."
It also points out that SalMar's new processing plant at Senja, InnovaNor, would be able to secure significant additional volumes through a merger.
Following SalMar's announcement, NRS shares rose by almost 14% to NOK 276 a share in Oslo today.