SalMar, Lerøy report harvests for Q3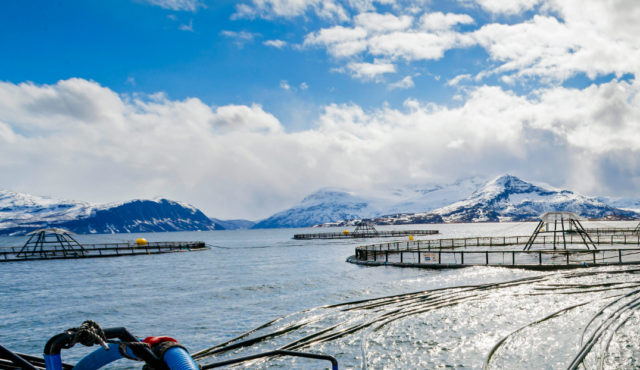 SalMar and Lerøy Seafood have issued their third quarter trading updates, with both recording fairly stable salmon harvests.
The two companies are joint owners of Scottish Sea Farms, but the SSF figures will not become known until the parent companies' full reports are published next month.
The Lerøy third quarter harvest, all of it based in Norway, is fractionally down on a year ago at 56,200 tonnes (56,400 tonnes in Q3 2021). Of that total 5,900 tonnes represents farmed trout.
However, the farmed fish harvest for the year to date is 14,000 tonnes lower at 121,300 tonnes.
Lerøy's trawler fleet, known as Havfisk, caught 14,900 tonnes during the quarter, an increase of 2,600 tonnes on Q3 2021, of which 4,100 tonnes was cod.
The complete Q3 2022 report will be released on 15 November.
SalMar's third quarter harvest totalled 53,600 tonnes against 52,100 tonnes 12 months ago. However the figure is well up from Q2 this year when the harvest total was 32,400 tonnes.
Most of the activity took place at the company's farms in central Norway where 32,400 tonnes were slaughtered.
Icelandic Salmon reported a harvest of 3,800 tonnes against 2,400 tonnes last year.
The SalMar figures do not include numbers for NTS or Norway Royal Salmon. Both companies are in the process of being acquired by SalMar but there has been speculation in the Norwegian press over whether the NRS transaction will go ahead, after the SalMar board asked for more time to finalise it.
A few weeks ago it looked like a done deal, but SalMar and NRS have called an extraordinary general meeting for later this month, on the grounds that obtaining the necessary approval for the deal has taken longer than expected.
SalMar's full Q3 report will be published two weeks later on 10 November.