SalMar in deal to take over NRS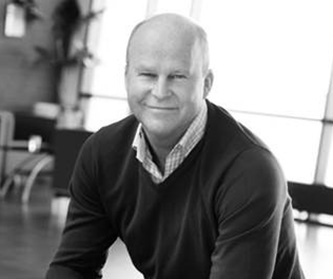 SalMar and Norway Royal Salmon announced today that they have entered into an agreement to merge the two businesses, with SalMar the acquiring company.
An Oslo Stock Exchange statement said the purpose of the merger is to increase value creation in the regions in which the two companies operate, and to make it possible to realise synergies between the companies.
The deal is conditional on NRS's acquisition of SalmoNor AS being carried out immediately prior to the completion of the merger, and that all conditions for the implementation of SalMar's voluntary offer for the shares in NTS ASA has been fulfilled or finally dropped, or the voluntary offer has been completed.
SalmoNor, like NRS, is part of the NTS group. Previously, the NTS board had blocked NRS from merging with SalmoNor.
It is not yet clear what will happen to SalMar's bid for the rest of the NTS group, which includes the wellboat supply business Frøy which was awaiting competition authority approval.
SalMar and Norway Royal Salmon said both parties have several overlapping industrial activities, both in Norway, the West Fjords in Iceland and in offshore aquaculture, making it possible to realise major synergies.
The announcement states that both parties have a long career in, and expertise from, salmon farming in Norway.
The new NRS smolt plant in Dåfjord outside Tromsø and SalMar's development of the Senja 2 and Tjuin plants, together with both companies' existing smolt capacity, are described as "valuable resources to ensure the delivery of the right smolt at the right time and facilitate improved biological performance throughout the value chain."
SalMar's new processing plant at Senja, InnovaNor, will secure "significant additional volumes" through the merger, the statement said, providing economies of scale, as well as a reduction in biological risk.
SalmoNor is located in Rørvik, which is located in production area 7, which the statement said means it will complement SalMar's operations in Central Norway.
The statement also said the merger will provide improved access to customers worldwide.
SalMar chairman Leif Inge Nordhammer, said: "A merger between SalMar and NRS makes sense. We are now merging strong teams that constitute the best aquaculture expertise in Norway. The merger also enables us to extract synergies better and faster than by simply implementing SalMar's voluntary offer to acquire all shares in NTS. "
NRS chairman Paal E. Johnsen, added: "A merger of NRS and SalMar has solid industrial roots, at the same time as it is a good solution for the shareholders in NRS.
"Through the merger, they will be settled in a liquid share, with prospects for significant synergies and good dividend potential, where the valuation of NRS in the merger is at a historically high level."