SalMar hires Gunnar Nielsen as CFO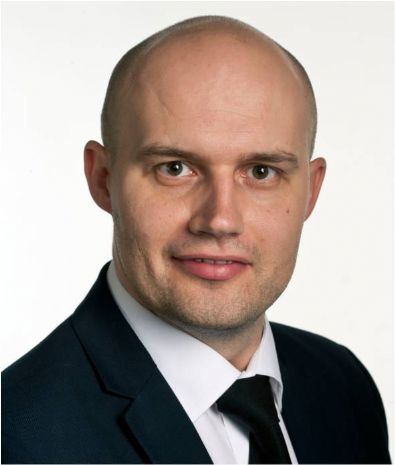 Gunnar Nielsen, former Chief Financial Officer (CFO) with the Faroese fish farmer Bakkafrost, has been appointed to a similar position with SalMar of Norway.
Nielsen (pictured) who takes up his new post on 1 April, has extensive experience through a number of management positions in the seafood, banking, industry and auditing sectors.
He is also well versed in activities such as board work, financial management, reporting and financial communication in listed companies. 
He spent five years at Bakkafrost between 2014 and 2019, a period when the company grew strongly.
SalMar is one of Norway's largest salmon farmers and has recently embarked on a major offshore project with the technology investment company Aker ASA (SalMar Aker Ocean) although the financial management of that business will be handled separately.
 Nielsen holds a Master of Science in Business Economics and Auditing from Copenhagen Business School.
As previously announced, SalMar's current CFO Trine Sæther Romuld, will transfer to a new position as the CFO of SalMar Aker Ocean. 
This company will conduct fish farming in weather-exposed areas and far out to sea. The goal is for the company to produce 150,000 tonnes of salmon annually by the end of 2030.
SalMar CEO Gustav Witzøe, said: "Trine and her team have done an outstanding job for SalMar. Fortunately she is not leaving the SalMar family, but has now chosen to move to a new important leadership position as CFO of SalMar Aker Ocean.
"At the same time, I am very pleased to have Gunnar on the team as the new CFO of SalMar ASA. His experience from the aquaculture industry combined with his international experience and knowledge of coastal culture are qualities that fit very well with SalMar's clear growth ambitions."