SalMar green bond issue raises NOK 3.5bn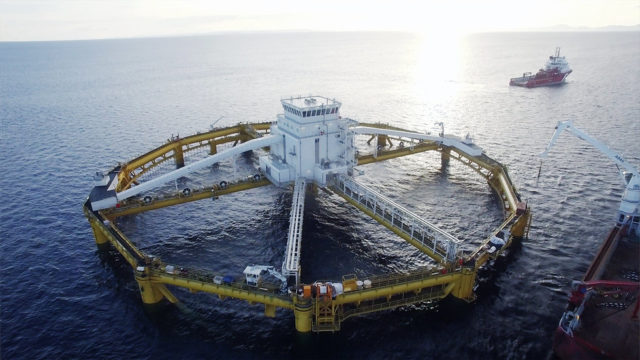 Fish farming giant SalMar has raised 3.5 billion kroner (£300m) in a new green funding loan – almost a third more than originally planned.
The company said the unsecured green bond was significantly oversubscribed and the result far larger than expected.
An application will now be made to list the bond loan on the Oslo Stock Exchange.
The new bond loan runs until 22 January 2027. It carries an interest rate based on a three-month Nibor (Norwegian Interbank Offered Rate) plus 1.35% a year.
Danske Bank, DNB Markets and Nordea acted as Joint lead managers and green bond advisors in connection with the bond issue.
SalMar is one of the world's largest producers of farmed salmon. The group has extensive farming operations in Central Norway, Northern Norway and in Iceland through Icelandic Salmon (formerly Arnarlax) , as well as substantial harvesting and secondary processing operations in Norway, at InnovaMar in Frøya and Vikenco in Aukra.
SalMar also owns a 50% stake in Scottish Sea Farms Ltd, the UK's second largest salmon farmer, which it owns jointly with the Lerøy Seafood Group.
Just over a week ago SalMar announced that it had been given an official company rating of "A-".
The company said the credit rating reflected SalMar's strong profitability relative to comparable businesses, as a result of "cost-effective operations at good fish farms".
The rating is also "a stamp on the company's strong cash flow and moderate debt ratio," SalMar added.
Last month it announced that strong growth, along with low sea lice and low mortality levels, from its first offshore giant, Ocean Farm 1, had been the main driver for further expansion, using this method of salmon farming, which it plans to develop further.