SalMar finally wins battle for the NTS group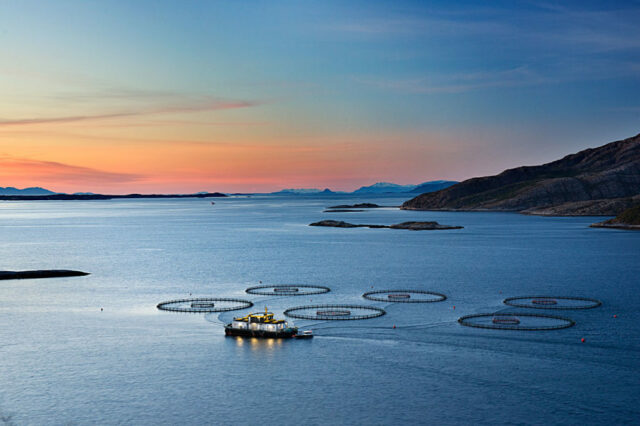 SalMar said last night it has received a majority of "irrevocable" advances acceptances from NTS shareholders.
It means that CEO and founder Gustav Witzøe appears to have secured one of the biggest prizes in salmon farming, leaving rivals out in the cold.
The deal would make SalMar the world's second largest Atlantic salmon farmer and only 30,000 tonnes behind its powerful rival, Mowi.
He told the business website E.24.no: "There has been no persuasion here, but a common desire to develop a globally leading aquaculture company that can contribute to realizing the authorities' ambition for Norway as the world's leading seafood nation."
Witzøe also appears to have won the support of the investment company Nils Williksen AS whose family members sought to change the shape of the board last month.
Yesterday Mowi CEO Ivan Vindheim had said that if conditions were right he would consider making another bid for NTS. Mowi withdrew its bid of NOK 110 per share after SalMar came in with a higher offer of NOK 120, worth a total of NOK 15.1bn (£1.25bn).
SalMar shares went up by 2.5% on the Oslo Stock Exchange to a new high of NOK 677 per share following the group's Stock Exchange announcement. The statement said: "SalMar has today received further irrevocable advance acceptances for the offer on equal terms as for the pre-advertising acceptances from Nils Williksen AS, TerBoLi Invest AS and Rodo Invest AS, which together own 33,257,573 shares in NTS, corresponding to approximately 26.5% of the shares in the company.
"Together with the pre-advertising acceptances, SalMar has thus far received irrevocable advance acceptances for the offer from shareholders who together own 62,985,376 shares in NTS, corresponding to approximately 50.1% of the shares in the company."
NTS companies include Norway Royal Salmon, SalmoNor (which merged with NTS subsidiary Midt-Norsk Havbruk last year), the aquaculture support business Frøy and the Icelandic salmon company Arctic Fish, which this week reported the loss of up to 2,000 tonnes of salmon at one of its locations. The slaughter ship Norwegian Gannet is reported to be on its way to Iceland to process the affected fish following the incident.