SalMar delivers first results after NTS acquisition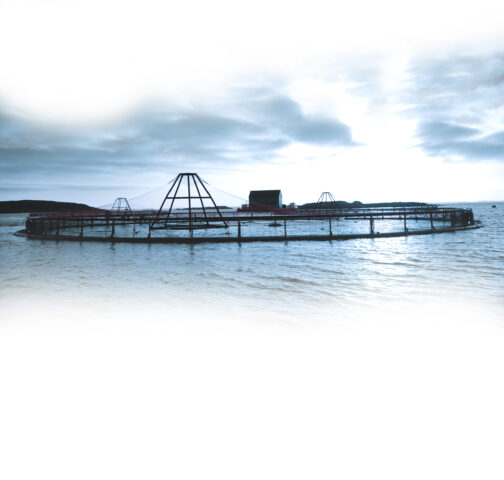 SalMar today delivered its 2022 final quarter results with, for the first time, numbers that reflect its new position as the world's second largest Atlantic salmon farmer, after acquiring the NTS group.
As a result figures for Q4 inevitably show a big increase in harvest volumes, revenues and operating profits.
And like co-owners Lerøy Seafoods yesterday, the company said biological problems are continuing to beset its joint venture, Scottish Sea Farms.
Group wide Q4 operating revenues totalled just over NOK 6.4bn (£525m) against NOK 4.67 bn (£383m) 12 month earlier.
The operating EBIT or profit came to just over a billion kroner (£82.5m) up from NOK 890m (£72m) for Q4 2021.
SalMar said the final quarter last year marked the end of an eventful year for the group, which saw SalMar winning a tough bidding war for NTS (and the NTS subsidiaries Norway Royal Salmon and SalmoNor) against Mowi, the world's biggest salmon farmer.
However, SalMar's results were affected by biological issues in Central Norway and Scotland.
Norskott Havbruk (Scottish Sea Farms), which is owned jointly between SalMar and the Lerøy group, had a very weak result in the period because of its biological challenges. Even though the harvest at Scottish Sea Farms (SSF) increased from 4,900 tonnes in Q4 2021 to 7,300 tonnes this time and operating revenue rose from NOK 344m (£28m) to NOK 693m (56m), the biological issues saw operating loss or EBIT increase from NOK 29m (£2.3m) to NOK 128m (£10.4m) between October and December last year.
SSF had a harvest volume of 7,300 tonnes of salmon in the quarter. By comparison, the company harvested 4,900 tonnes in the corresponding period last year.
Norskott Havbruk harvested 7,300 tonnes in the quarter, compared with 4,900 tonnes harvested in the fourth quarter 2021.
Norskott Havbruk generated operating revenues of NOK 693 million in the fourth quarter 2022, compared with NOK 344 million in the fourth quarter last year.
The increase is due to more volume harvested. EBIT per kg gutted weight came to NOK -17.46 in the period. This is down from NOK -5.84 per kg in the same period last year.
SalMar CEO Frode Arntsen said SalMar is now considering strategic alternatives for ownership of its wellboat and aquaculture support business, Frøy ASA, with strong interest from several parties.
On the group performance, he said: "As a result of the acquisition of NTS, Norway Royal Salmon (NRS) and SalmoNor, which has given us more than 500 new colleagues and a strengthened operational structure along our entire value chain, SalMar has grown to become the world's second largest salmon producer.
"We have thus created an even stronger platform for further growth in SalMar. We will continue to deliver healthy and sustainable salmon, and always strive for further improvements in our industry at sea and on land."
He said the company would be investing NOK 2.1bn this year on the projects that have already started, but new projects had been put on hold due to the new salmon tax proposal.
Arntsen added: "Both the level and structure of the tax proposal will help divert investments from aquaculture in Norway to other countries and other industries. The proposal will also confiscate large parts of the investment capital in Norway's largest renewable export industry.
"This will severely affect the industry's innovation power and investment ability on the Norwegian coast, the result will be a downsizing of Norwegian industry and ownership and endanger Norwegian industrial jobs and Norway's position as a world leader in the industry.
"No other country has introduced a tax of this kind and at this level on any part of its food production.
"It is still unclear to us what framework conditions we have to deal with two months into 2023, this is unsustainable for one of Norway's most important export industries."