SalMar-Aker offshore CEO in surprise resignation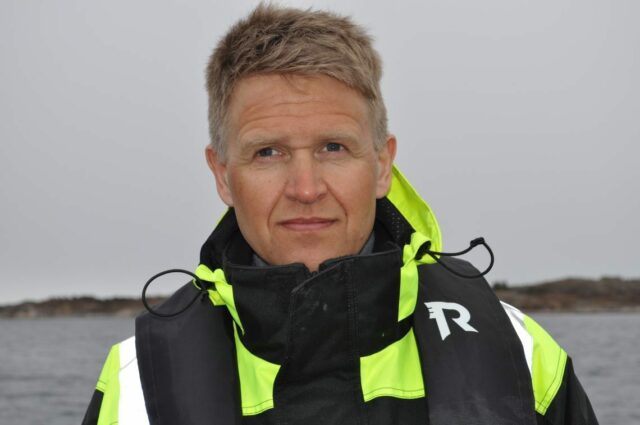 THE CEO of the new SalMar-Aker ASA joint global offshore aquaculture project is stepping down – less than three months after its launch.
Olav Andreas Ervik (pictured) has notified the board of directors at SalMar Aker Oceans AS of his intention to resign from next spring, citing family reasons and the long commute from his home in Lofoten.
The company said it was now looking for a new chief executive, adding that it respected Ervik's decision. It was also pleased he planned to continue working in an advisory capacity.
Ervik and his team are recognised as having been vital in the development of SalMar Aker Ocean to date, including the company's completion of two biologically successful production cycles.
He said: ""One of the most interesting and inspiring things you can do in this business is to have a key role in the development of offshore fish farming, along with a strong and competent team.
"If the situation had permitted it, I would have loved to continue as CEO. But now I am looking forward to contributing in a different capacity."
The project was unveiled in August, but as soon as the authorities put the necessary frameworks in place, the company's joint owners, SalMar and Aker, will start developing it into a global leader in offshore aquaculture.
From its starting point in Norway, the business will gradually expand in suitable areas overseas.
At present, the company is engaged in a comprehensive effort to upgrade and develop the net technology used in Ocean Farm 1.
This combined net and barrier technology will also be used in new offshore and semi-offshore installations. The company is also focusing intently on finalising the development of the next unit intended for semi-offshore use, which SalMar Aker Ocean wants to start building as soon as possible.
Efforts are also underway to get the world's first offshore salmon farm ready for construction.
The plan is to place the installation, known as the Smart Fish Farm, about 50 nautical miles west of Frøya.
The company said it is looking forward to working with the authorities to obtain the necessary production and site approvals for this pilot facility.
Construction of the Smart Fish Farm will almost certainly provide the basis for new jobs at shipyards and equipment producers along the Norwegian coast. It will also constitute an important empirical foundation when the authorities develop a permanent regulatory framework for offshore aquaculture.