Russian embargo hits Norwegian salmon sales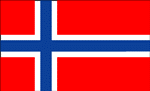 NORWEGIAN seafood exports overall were up again last month, but salmon shipments fell for the first time this year, indicating that the Russian embargo on Western food is starting to bite.
So far this year, overseas sales of Norwegian fish, both wild caught and farmed, have reached 56 billion Norwegian kroners (NOK), an increase of NOK 7 billion, or 14 per cent, compared with the same period last year.
The Norwegian Seafood Council said that after two years of uninterrupted growth in export value for salmon, the October figure had levelled off.  
At the same time, an historically high export value for cod and mackerel helped keep the overall figure on an upward trend.
Total seafood exports during October were worth NOK 7.6 billion – a rise of five per cent.
Christian Chramer, Communications Director of the Norwegian Seafood Council said: 'The growth in seafood exports has continued despite Russia, which illustrates the advantage of producing seafood from both (wild) fisheries and aquaculture.'
The increase was thanks to larger volumes of mackerel and cod, along with better cod prices.
Norway exported salmon worth NOK 4-billion in October, a drop of NOK 130 million, or three per cent compared with October last year.
So far this year, exports of salmon have reached NOK 35.8 billion, up by NOK 4.5 billion, or 14 per cent.
Exports of trout in October reached NOK 251 million – down three per cent from last October. The total farmed trout figure for the year so far is NOK 2-billion. The main buyers of trout are Japan and Belarus.
Exports of fresh cod, including fillets, increased by NOK 30 million in October to a total export value of NOK 69 million. 
In October, exports of frozen cod, including the fillet, rose by NOK 109 million to a total of 291 million – 47 per cent to the EU and 49 per cent to China. The EU accounts for 99 per cent of fresh cod exports.
Herring exports fell by NOK 185 million, or 61 per cent, in October to a total value of NOK 121 million. This is a decrease of NOK 327 million, compared with the same period last year. Ukraine and Lithuania were the two largest markets for herring last month. 
Mackerel exports increased by NOK 318 million to a total of NOK 1.6 billion. So far this year, mackerel sales have increased by NOK 968 million to a total of NOK 3.3 billion.