Russia beefs up international seafood operation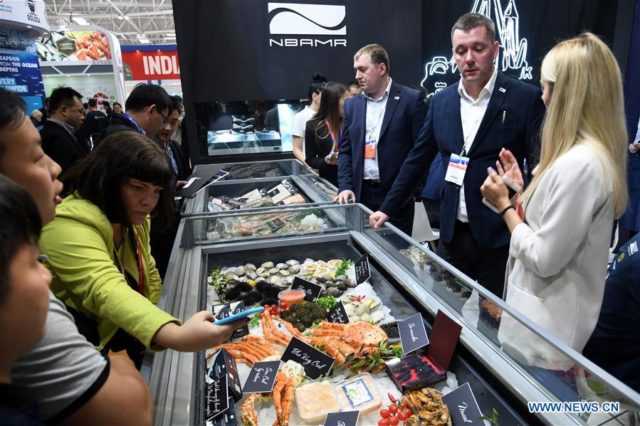 RUSSIA has unveiled plans to streamline its fish processing and marketing operation in a bid to increase competitiveness and create a higher international presence.
The initiative includes the launch of a national brand, simply called Russian Fish, which will be launched on to the international market.
Both the industry and the Russian government say they are working together on the project, which will include a high profile presence at various global seafood fairs and exhibitions.
The Russian Fish plan was presented during the recent China Fisheries and Seafood Expo 2019, Asia's largest industry exhibition.
Some 30 Russian fishing, processing, trading and aquaculture enterprises were at the Expo as part of the Russian national pavilion.
Ivan Fetisov, CEO of Expo Solutions Group, which is expected to be Russian Fish's operating body, said there were strong reasons for making the presentation in China.
This was the market which is expected to be the starting point for implementing the integrated strategy to promote Russian fish, to be followed by the European and US markets.
'We plan to join the ranks of world famous marketing organisations, such as Norwegian Seafood Council, Alaska Seafood Marketing Institute, JETRO and Genuine Alaska Pollock Producers,' he added.
'Russia has rich fish resources and is one of the largest suppliers of environmentally friendly wild caught fish, which is bound to be appreciated by the global market and has every right to take a leading position.'
Russian Fish will operate as an autonomous non-profit organisation managed by its board of directors, whose members will include representatives of businesses, including major producers and traders within the Russian fishing industry and government representatives from bodies that are part of the Federal Agency for Fisheries.