Russian ban on Bakkafrost salmon could cost £30m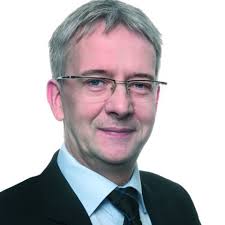 RUSSIA has imposed an import ban on salmon from Bakkafrost in a move which could cost the Faroese fish farmer around £30 million a year in lost income.
The surprise decision will come into effect from February 10, with the Russian health authority -known as Rosselkoznador – saying it was due to the detection of 'unwanted bacteria', without giving any further details.
This is the second time in a week that Russian authorities have taken action against foreign salmon importers.
On Wednesday, it banned Norwegian salmon processed in neighbouring Belarus, claiming it contained a restricted substance known as crystal violet.
This has led to some observers to suggest that Russia may be trying to throw a protective ring around its own rapidly growing salmon farming sector.
According to reports from the Faroe Islands, Bakkafrost CEO Regin Jacobsen said the ban could cost his company between 240 million and 300 million Danish kroner (£27 million to £34 million) in lost income this year.
Following its takeover of the Scottish Salmon Company in September, this will make up just two to three per cent of the Bakkafrost group's total exports this year.
Because the Faroe Islands is an autonomous country within the kingdom of Denmark and is not a member of the EU, it was not subject to the general Russian ban on Western food imports imposed during the Crimean crisis four years ago.
At the time, this gave Bakkafrost an advantage over rival salmon companies. But Jacobsen said yesterday that his company's exports to Russia have gone down significantly over the past 18 months.
The company now sees the United States and Europe as more promising growth areas.
The Russian health authorities have a traffic light style system in which approved importers are marked with a green symbol.
A yellow symbol is used when there is some uncertainty concerning an importer, and blacklisted companies appear in red.
The Faroese report said that Mowi's operations on the Faroe Islands are on the Russian yellow list. Moscow has also banned other Faroese fish exporters in the past two years.
The Faroese Food and Veterinary Authority said last night that a delegation from the Russian health authorities is expected to visit the Faroe Islands later this year.