Russian Aquaculture sees margins hit in Q1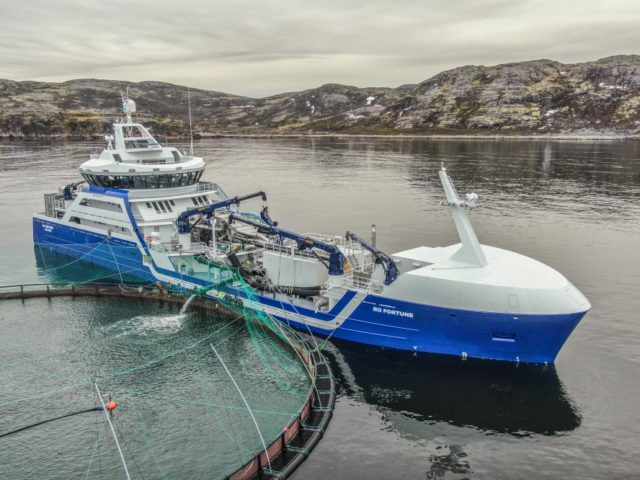 Russian Aquaculture saw a year-on-year increase in sales volume and revenue for the first quarter of 2021, but earnings took a hit thanks to lower market prices.
The company is one of Russia's leading producers of Atlantic salmon and trout. Q1 saw increased production volumes, with sales totalling 7,800 tonnes, up 28% on the same period in 2020.
Sales revenue was RUB 3,852m (£38.1m), up 12% year-on-year, but adjusted EBITDA was down 7% to RUB 1,488m (£14.7 m) and the company recorded an accounting loss for the quarter of RUB 82m (£0.81m), which was smaller than the loss for Q1 in 2020, RUB 335m (£3.3 m).
The company blamed lower sales prices for the decline in EBITDA. The net loss for 1Q 2021 was attributed to the seasonality of the business and was driven, the company said, by "…a lack of brisk biomass growth in the winter."
In 1Q 2021, the Company invested RUB 1.3 billion (£12.84m), most of which was used to finance the acquisition of a new feed barge with fish farming equipment, a dry-cargo vessel and a large catamaran for service operations. Net debt decreased by 13% to RUB 5.3 billion (£52.4m). In terms of debt structure, long-term borrowings accounted for 67% of debt as of 31 March 2021.
Russian Aquaculture CEO Ilya Sosnov said: "We started the year on a strong note, achieving excellent results. We enjoyed considerable increases in the volume of harvest and of sales of finished product, received two new fish farming sites and completed a deal to increase our stake in our fish processing plant to 100%. The availability of proven primary processing facilities is an important link in our business model and another step towards the implementation of our strategy to create the largest vertically integrated player in the aquaculture sector."
In May 2021, the company exercised its options as part of agreements concluded in 2020 and acquired a 60% stake in Murmanrybprom LLC and Tri Ruchya LLC, bringing its ownership stake in its processing plant to 100%. The acquisition will, the company hopes, guarantee the high-quality and timely processing of fresh fish, allowing for the development of its range of Inarctica ultra-fresh finished product.
Russian Aquaculture's operations include commercial Atlantic salmon farming in the Barents Sea in the Murmansk region and commercial trout farming in the lakes of the Republic of Karelia. In January 2021, the company signed an agreement for the use of a fish farming area in Pitkov Bay with a capacity of up to 10,000 tonnes per cycle. The company won an auction in April and signed an agreement in May for a site in Kislaya Bay with a capacity of 7,000-10,000 tonnes per cycle.
The company currently owns cultivation rights for 39 sites for farming salmon and rainbow trout. The total potential production volume for these sites is around 50,000 tonnes of salmonids.