Russian Aquaculture sees volume up, profits down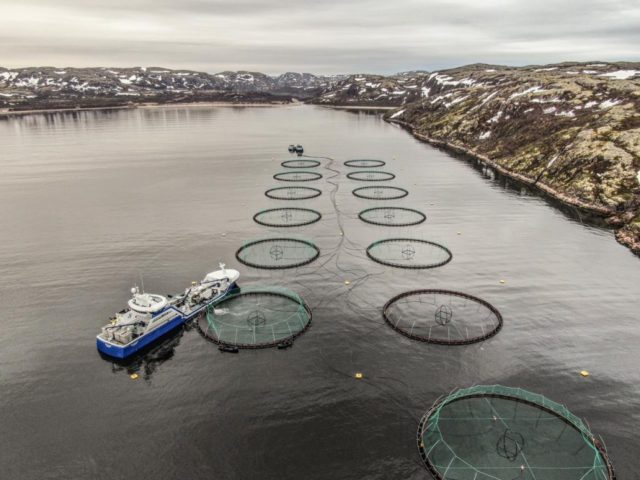 Russia's largest commercial fish farmer, Russian Aquaculture, has reported record sales volumes and a strengthened balance sheet for 2020, but profits are down on the previous year.
Russian Aquaculture's sales volume for 2020 was 15,510 tonnes, up 9% on 2019. Revenue, however, was down 5% to RUB 8,336m and operating profit was down 13% to RUB 3,302m, in what was a challenging year for salmon producers internationally. Adjusted EBITDA saw a decline of 2% to RUB 3,375.
The company said it intended to pay dividends totalling 30-50% of net profit. 2020 saw the first dividend payments for 10 years.
Russian Aquaculture also strengthened its balance sheet over the period, with three successful bond issues and a share buy-back programme, and current assets went up by 48% to RUB 12,555m. Capital and reserves were up 29% on 2019's figure, to RUB 11,276m.
The company invested in a number of assets including a barge, wellboat, nets, cages and a catamaran, and acquired two new sites at Pitkov Bay and Tyuva Bay.
Chief Executive Officer Ilya Sosnov said: "The unprecedented nature of 2020 has shown everyone the importance of a sustainable and efficient business. We were able to continue our operations uninterrupted, without losing a single day of production. Despite a decline in the global salmon market amid the pandemic and challenging climatic conditions, we delivered strong operational and financial results and strengthened the Company's core fundamentals, paving the way for future growth.
"Thanks to the systematic execution of our strategy, our stock continues to increase from year to year, and by the end of 2020 the value of our biological assets was at a record high. We are not stopping there, and are continuing to invest billions of roubles into developing our business. As a result of the option to increase our stake in our processing plant, the acquisition of two new high-quality fish farms, and the launch of our new Inarctica brand, we are closer to achieving our long-term goal of becoming the largest vertically integrated player in the aquaculture industry."