Russian Aquaculture back in the black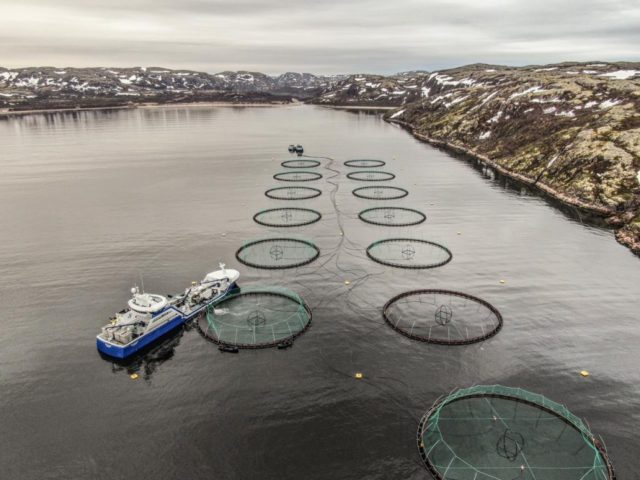 Russian Aquaculture is in profit again and revenue is up substantially for the first half of this year.
The company's unaudited results for the six months to 30 June show a net profit of almost RUB 2bn (£19.8m) compared with a loss of RUB 0.4bn (£4m) for the first half of last year. Adjusted EBITDA was RUB 2.4bn (£23.8m), an increase of 6% on the same period in 2020.
Revenue totalled RUB 6.7bn (£66.4m), up 28% on H1 of 2020.
Biomass at the end of the half was 22,200 tonnes (30 June 2020: 9,300 tonnes).
The company's half year report also records that Russian Aquaculture made capital investments worth RUB 2.2bn (£21.8m), spending on equipment for its farms and also taking 100% ownership of its processing plant, which was previously jointly owned.
Russian Aquaculture is one of the country's largest producers of farmed salmon and trout, with sites in Murmansk and Karelia.
CEO Ilya Sosnov said that the growth in production volumes this year had had a positive impact on revenue and EBITDA, and weight gain for its fish had been "excellent".
He added: "Our results in the first half of the year were also supported by growth of the market. The Russian salmon market grew by 50% in the first half of 2021 in volume terms compared with the first half of 2020, and by 47% compared with the first half of 2019. This growth further reinforces our conviction in the fundamental long-term outlook for the Russian fish market and prospects for increasing sales volumes of our fresh, high-quality products.
"We continue to invest in implementing our growth strategy… we have successfully integrated our primary processing plant into all of our business processes, bringing us much closer to our goal of building the largest vertically integrated player in the aquaculture segment."
The company's board recommends paying out dividends totalling RUB 352m (£3.5m), based on the first half results.