Robots 'to become new fishing masters'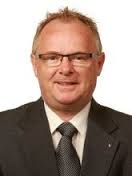 NORWAY'S fisheries minister, Per Sandberg, has predicted a new hi-tech future for the fishing industry, with robots playing an increasing role.
Speaking at a recent Norwegian Seafood Council conference in Tromsø to discuss quality and other issues, he said that if the industry was to continue on a profitable path it was time to look at how it was structured.
He argued that in order for fishing to be more profitable, it must be open to change. Over the past few decades it had developed into fewer units. More changes were crucial if it was to continue providing secure jobs.
'Perhaps it is time for us to be honest with ourselves and admit that future jobs will not be on a filleting line, but will come through technological developments,' said Sandberg (pictured).
'More robots are now being used in this industry. For example, robots on the trawler Ramoen are now removing the bones and cutting the fish fillets into portions before packing and freezing. This not only increases value creation it also creates new jobs here in Norway.
'We need people who can both develop and eventually maintain this equipment. We will probably need a different kind of labour in the future than we need today.'
Sandberg also told the audience that so far this year Norway had exported 350,000 tonnes of white fish worth NOK 11.3 billion – an increase of nine per cent on the same period last year, but added that most of it was sold as whole fish and processed elsewhere.
'We have become a nation that is largely a commodity exporter of white fish. A future industry should, in my opinion, be better placed to process more of this fish here in Norway.'
Turning to Brexit, the minister said it presented one of the biggest market challenges facing the country.
'Our largest trading partner (white fish) is the UK. Last year Norway exported goods for NOK 154 billion to the British Isles. Exports of seafood have also risen sharply in recent years. In particular, it is the most important ingredient for fish and chips – and it is what the British want.'
He reminded the audience that Norway was not involved in the Brexit negotiations, but its EEA membership meant it would be affected.
'There are two main challenges facing our seafood industry – the allocation of quotas with the UK as a new (independent) coastal state, and access to the British market, both in terms of customs and veterinary matters.'
The minister said he had now set up a working group to look into the many issues arising from Brexit.