River owning MSP 'ambushes' salmon probe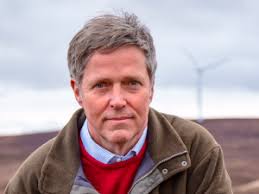 THE convenor of Holyrood's Rural Economy and Connectivity (REC) committee has been accused of 'ambushing' its draft report on the future of salmon farming to protect his angling interests.
According to a report in today's Herald, Sir Edward Mountain, the Conservative MSP for Highlands and Islands and a baronet, sprang a list of suggestions on cross-party committee members as they considered the report in a private session yesterday.
Among his ideas was a ban on new or expanded salmon farms 'in the vicinity of wild salmon rivers' pending the introduction of a tougher regulatory regime.
Sir Edward (pictured) earns thousands of pounds a year from wild salmon angling on the Spey, which is not near any salmon farms.
The REC committee took evidence from stakeholders, including leading salmon farmers such as Marine Harvest, the Scottish Salmon Company and Grieg Seafood, in six sessions in the spring and has been considering this, along with more than 150 written submissions, over the summer recess.
The Herald reported an SNP source saying Sir Edward's eleventh hour interjections were 'highly unorthodox', and raised concerns about a potential conflict of interest.
The angling lobby has been a vociferous campaigner against salmon farming in Scotland and blames aquaculture for the decline in wild catches in Scottish rivers.
In his register of interests, Sir Edward declares 'a 50 per cent share of a rod and line salmon fishing in Moray, operated by Delfur Fishings' which has a total market value of around £8.3 million, and yields a gross annual income of up to £240,000.
He is also a 'partner in and owner of 50 per cent of Delfur Fishings', earning £10,000 in 2017.
His brother is also on the Spey Fishery Board which wants a presumption against farms in the north east of Scotland extended and 'a new regulatory system' put in place.
According to the Herald report, Sir Edward's list of recommendations pushed for the 'precautionary principle' to be applied until a new enforcement regime to improve conditions on salmon farms comes into place.
It said the effect should be that new sites 'close to known environmentally sensitive sites and in the vicinity of wild salmon rivers and migratory paths should not be permitted', and it 'should also apply to any proposed expansion of existing sites in such areas'.
Sir Edward reportedly deferred a final sign-off on the report and offered to discuss the matter with each of them individually.
An SNP source told the Herald: 'This is highly unorthodox behaviour from a committee convener, especially given his huge financial interest in salmon fishing.
'It's essentially an ambush on MSPs in private session – having a list of demands thrust under their noses at the eleventh hour.
'In his role as chair, Edward Mountain shouldn't be giving any impression he's trying to skew a committee report after consultation with stakeholders is concluded.'
Shown the SNP comments, Sir Edward said: 'As convener, I do not comment on private committee meetings or on papers prepared by parliamentary officials, including those relating to a draft report. To do so would put me or any other MSP who did so in breach of the Parliament's Code of Conduct for Members.'
Scotland's salmon exports were worth £600 million last year and the industry employs an estimated 12,000 people, directly and indirectly, many in remote rural areas.
Rural economy minister Fergus Ewing has backed industry expansion plans.