Rising prices boost Norwegian salmon exports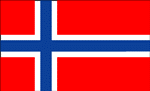 NORWAY'S salmon exports are bounding back as prices continue to strengthen, the latest figures from the Norwegian Seafood Council show.
The country sold 246,000 tonnes of farmed salmon worth 15.8 billion kroners (NOK) during the first three months of this year, an increase in volume of six per cent.
However, the value fell by NOK 240 million, or 1.5 per cent, on the first quarter of 2017, when prices were exceptionally high.
The US, France and Poland remain the three largest markets
Overall, seafood exports, including white fish and pelagics, totalled 676,000 tonnes worth NOK 23.7 billion, a volume decline of eight per cent and a fall in value of two per cent.
Seafood council analyst Paul T. Aandahl said: 'A strong growth in salmon prices in recent months means that we are optimistic about the further development of seafood exports for the rest of this year.
'For example, the average price in November for fresh whole salmon was NOK 50.50 per kilo. In March, this had risen to NOK 67.59 per kilo.
'High campaign activity in important markets, such as France, Britain and Italy, in combination with a strong euro, has contributed to a price boost for salmon.'
Trout exports are also showing signs of recovery, although prices remain a little subdued. First quarter exports totalled 9,800 tonnes, a volume increase of 14 per cent.
However, the value fell by NOK 43 million, or six per cent, on the same period last year. The main markets for Norwegian trout remain the US, Poland and Belarus.