Rise in salmon prices forecast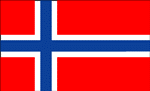 MINTEC, the leading UK independent source of pricing information' is predicting that salmon stock levels are expected to be stable throughout this year.
It warns, however, that demand is expected to rise. It also points out that bad weather struck Norway a few weeks ago, damaging fish farms, including salmon farms.
The damage resulted in thousands of fish escaping the farms into the open sea.
'This will mean production in 2015 is going to be limited due to lower levels of fish available, pushing prices up,' the company said.
The price of Norwegian cod rose throughout 2014, but as 2015 has begun, the price has fallen seasonally due to an increase in catches in the first half of the year.
Prices are up year on year, though, because of reduced quotas, especially in the Barents Sea.
At the warm water end, Mintec reports that tuna fishing in the western and central Pacific has been moderate in recent months, while catches in the Indian Ocean and the Atlantic are reported to be low.
Demand for tuna within the EU has stabilised in recent times, following the falls in demand seen throughout 2014.
The Mintec forecast continued: 'The peak prawn farming season has now ended, with production not expected to improve again until the end of February.
'European demand for prawns is currently low following the increased demand during December because of Christmas.
'Demand in Asia has increased in the build-up to the Chinese New Year.'
In October, Mintec said Russian cod prices had risen by 51 per cent since mid 2013.
'The growing number of middle class people in Russia has led to cod and other whitefish becoming more sought after, causing prices to rise,' it reports.
Because of the trade sanctions between Russia and the West, Russia no longer imports from Norway or the EU, meaning that whitefish is being substituted to replace herring and mackerel.
Before the sanctions were implemented, Russia exported a large volume of its whitefish catches to China.
However, current high domestic demand in Russia for whitefish has resulted in high prices and led to a fall in exports as the Chinese look for a cheap alternative.