Reward offered for capture of Lerøy's 15,000 escaped trout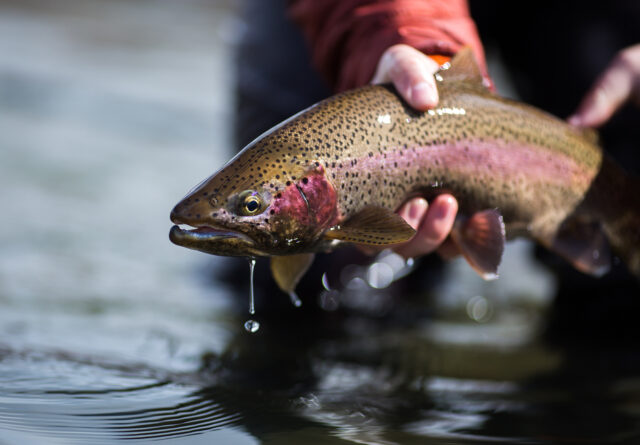 Fish farmer Lerøy Sjøtroll is offering a bounty of NOK 250 (almost £20) a head to anyone who helps capture any of the estimated 15,000 rainbow trout which have escaped from one of its facilities.
The company is part of the larger Lerøy Seafood group. So far around 2,000 fish have been recaptured but it is not yet known how many of them were found by the public. It is thought that the majority were picked up by a special boat hired by the company.
They escaped from a pen at it sea at Lerøy's Naveide farm in Austevoll municipality, south of Bergen in the Vestland region.
Norway's Directorate of Fisheries said the incident was reported by the company on 31 August.
Lerøy staff discovered a large hole in one of the cages during a routine underwater inspection. The fish that got out are thought to be around 3kg in size.
The Fisheries Directorate says it has received more than 30 pieces of information from private individuals and nearby landowners who had captured trout in rivers and outlets around the area.
The Directorate said it has opened an inspection file on the incident and carried an inspection of the site.
It has also ordered the company to recapture those fish who have made it to the open sea from the fjord, and that operation is now taking place using specially hired vessels.
Around 1,600 trout had been recaptured by Monday this week, but many more have been discovered since then.
Members of the public who do find escaped fish should claim their NOK 250 reward from the company, the Directorate said.