Revolution in extra resistant nets for aquaculture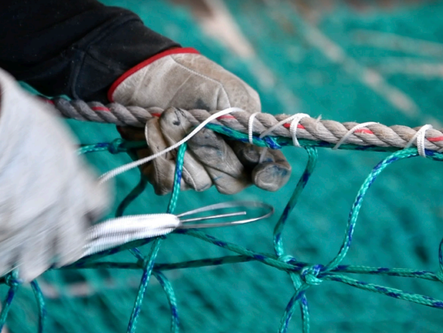 FIBRAS Industriales S.A. (FISA) introduces its new netting for aquaculture, the result of constant research and innovation from the Lima-based company. XtraCore+ is the name of this new technology, which promises to take a step forward for the marine industry.
XtraCore+ is constructed of a first and second layer of braided HDPE, with a core that is a third inner layer of polyester filaments with an addition of DSM's super-strong ultra-high molecular weight polyethylene (UHMWPE), which gives it a higher coefficient of friction, helping its durability against adverse climates, highly demanding tides and currents and, above all, attacks by wildlife, such as sea lion bites.