Review of sea lice treatment not a ban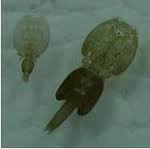 A REVIEW by the Scottish Environment Protection Agency (SEPA) of the use of a sea lice treatment on salmon farms does not amount to a ban.
SEPA began issuing revised licences for the treatment Slice last week and the process will be completed by the end of April. This follows a study last year that found a 'subtle' association between Slice, which contains emamectin benzoate, and crustaceans in the seabed.
SEPA said it will also now look at the environmental quality standards for Slice 'to ensure they are up to date and provide adequate environmental protection'.
'In this way, the impacts of sea louse medicines are monitored by SEPA on an ongoing basis, and corrective regulatory actions taken where necessary.'
The Scottish Salmon Producers' Organisation (SSPO) said the study, conducted by the Scottish Aquaculture Research Forum (SARF), refers to trace elements and it would like to see another investigation conducted by SARF into environmental impacts.
The industry wants to continue using Slice, which is an important tool in the fight against sea lice.
SEPA told Fish Farmer the revised licences 'will remain in place until such time as SEPA and the industry carry out further research to either confirm or confound the apparent link between Slice use and possible environmental effects or further evidence becomes available which indicates that this approach should be revised'.
SEPA said it had been reviewing its approach to the authorisation of the use of emamectin benzoate since the draft of the SARF study was released last August.
The government body said it is also altering the approval processes contained within licences so 'approval will be required from SEPA for each treatment in advance of that treatment being administered'.
Asked what takes priority, the need to protect crustaceans that may or may not be affected by Slice, or the need to control sea lice on fish farms, SEPA said: 'Where robust evidence shows that current regulatory arrangements are not providing the expected and required level of environmental protection, SEPA takes action to reduce those environmental effects.
'As part of our sector approach, we will continue to encourage and support efforts to develop and implement alternative sea louse treatments.'
The industry, it said, had been kept appraised of its intentions in response to the findings of the SARF study and was advised of the intention to review licences in October 2016.
Following the SARF report last year, the SSPO said: 'The salmon farming industry, SEPA and research institutions are agreed that sound scientific evidence is the best basis on which to run and develop the industry.
'A recent study commissioned by SARF and undertaken by SAMS to explore any potential environmental impacts of a sea lice treatment and deficiencies in the data required the use of complex statistical models.
'The SARF board and other parties agreed that further research is required to reach a firm conclusion.  This new research proposal will follow soon.
'Meanwhile, the industry continues to invest in new ways to manage sea lice, such as cleaner fish and thermolicers.'
Over the past five years the environmental compliance rate in Scotland's aquaculture sector has varied between 82 per cent and 88 per cent, said SEPA.
The body has also announced plans to change the way in which it licenses fish farms generally.
'We believe our proposal for Depositional Zone Regulation (DZR) would improve the regulatory framework for aquaculture, and ensure effective environmental protection.
'It will help the industry direct development of the sector towards those locations where the environment can accommodate it, while maintaining tight limits on fish numbers (biomass) to protect areas where the environment is more sensitive.
'This sector has ambitious growth plans. DZR will ensure that growth only occurs where the combination of appropriate siting, and new techniques and processes, mean the environment can sustain it.
'It will be supported by Marine Scotland's recently developed computer modelling software, which will provide more accurate assessment of environmental effects; and by increased environmental monitoring, carried out by SEPA, to ensure impacts remain within acceptable limits.
'Under these conditions, we believe some fish farms, particularly those in deeper waters where tidal flows more effectively disperse wastes, could grow incrementally, by about 10 per cent per year, beyond the current biomass limit.'
SEPA said it plans to launch its consultation on the DZR approach later this month.