Revenue up for krill harvester Aker Biomarine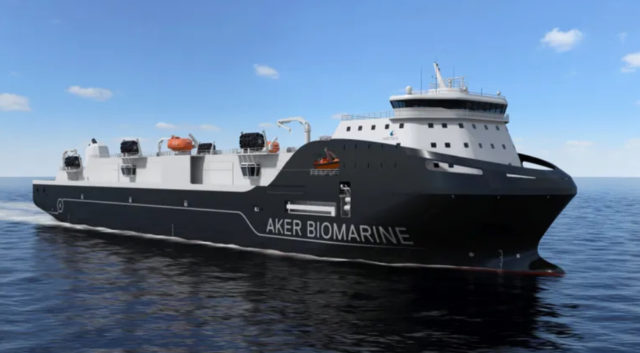 Biotech innovator and Antarctic krill harvesting company Aker Biomarine has announced a second quarter increase in revenues of 3%, compared to Q2 last year. They totalled US $74.3m (£53.7m).
There was strong sales growth for the brands segment with a 32% increase compared on Q2 2020 , and 39% growth versus previous quarter, indicating recovery in the US mass market
The company said harvesting in the ingredients segment was challenging during the second quarter, with total volumes of 13,920 tonnes down from 19,500 tonnes  in the previous quarter and 16,387 tonnes in Q2 last year.
While its vessels performed well, krill availability was limited and a Covid-19 outbreak on one of them led to a shutdown of the harvesting fleet for a couple of week  so crew members could be isolated. The infected crew members are now back to good health.
Aker Biomarine, which is a key supplier to the aquafeed industry, last year joined with a number of other harvesting companies to agree a protected zone in Antarctic waters in order to preserve krill numbers and help preserve the food chain for wildlife.