Researchers upbeat on Barents cod stocks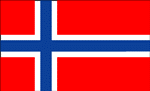 NORWAY's Institute of Marine Research is reporting larger than usual amounts of cod on the spawning grounds in the Barents Sea.
The institute has been conducting a scientific expedition cruise to study the movement of cod in an area from the Barents Sea to Vesterålen and Lofoten.
The main task of the mission is to measure the volume of fish, and how they are divided in different ages and gender.
The IMR said a single female fish spawns millions of eggs and fertilisation takes place at the bottom of the spawning grounds. After fertilisation the eggs rise closer to the surface and they then run off with the flow.
'This year we have seen a solid spawning as well as large amounts of cod in place on the spawning grounds,' said the IMR.
On its cod cruises the IMR uses a fine-mesh landing net that is lowered down deep before tightening up and screening out all the eggs which are on their way towards the surface.
They are then taken in by the researchers and counted and classified in stages that describe the development of newly fertilised eggs to eggs ready for hatching into larvae after a few days.
The researchers say they are delighted with their discovery, which resulted in a record number of eggs taken in a single haul.
They point out that of all the embryos only a very small proportion survives long enough to become sexually mature, but from their optimistic tone, the outlook appears to be fairly bright for the future of cod fishing in that area.
The scientists will take their research back to Norway for further study.