Research hub to further feed innovation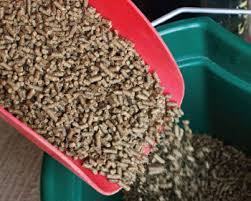 A RESEARCH hub designed to drive aqua feed innovation has been opened in the Netherlands by Alltech and Coppens International.
The refurbished Alltech Coppens Aqua Centre will be a leading international aquatic research facility focused on excellence in feed solutions for aqua producers around the world, said the company.
The centre received more than €600,000 in investment and will be home to an expanded team of researchers dedicated to the development of new applications in aqua feed.
According to the 2017 Alltech Global Feed Survey, the aquaculture industry experienced a 12 per cent increase in feed production in 2016, reaching 39.9 million tonnes.
This underlines the importance of investment in aqua technologies, said Patrick Charlton, CEO of Coppens International.
'The centre will further develop our already strong aqua research programmes and allow us to significantly increase the amount and type of aqua innovation we embark upon.
'The Alltech Coppens Aqua Centre will enable Coppens International to become a global hub of excellence for aqua research.
'To date, our research centre has enabled us to achieve global recognition for our recirculating aquaculture systems (RAS), and the refurbishment will allow us to continue to build upon this and to expand our work into different species, such as saltwater fish.'
Coppens' feed production facility in Nettetal, Germany, is also currently undergoing expansion work and is set to open in early 2018.
One of Coppens International's primary objectives is to replace fish oil DHA with algae. Over the past 12 months, the company has progressively replaced the fish oil source of DHA in its diets.