Record quarter for Leroy and Grieg too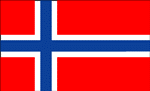 NORWEGIAN salmon farmer Leroy made record earnings before interest and taxation (EBIT) in Q2 of 2016 of NOK 760 million (€82.1 million), double the corresponding period in 2015.
The Bergen based group reported a 28 per cent rise in sales to NOK 4.26 billion (€460 million).  Harvest volume was 41,132 tonnes, up slightly from the same period last year.
'The price of Atlantic salmon reached a record high in the second quarter, which was the key driver in Leroy Seafood Group achieving is highest revenue and operating profit in any quarter in the Group's history,' said CEO Henning Beltestad.
Meanwhile, Grieg Seafood also posted record results for the second quarter – NOK 312 (€33.7 million) EBIT. Revenues were up by 44 per cent to NOK 1.68 billion (€181.5 million).
Last year, Grieg made a loss in this period of NOK 21 million (€2.3 million).
As Q2 started, the market was historically strong. In Europe prices strengthened further throughout the period, but the US market came under some pressure towards the end of Q2.
In Norway, the proportion of sales based on fixed price contracts stood at 31 per cent in Q2 2016 and is expected to rise to 52 per cent in Q3. The low harvest volume in Q3 will increase the contract proportion in this period, and it will fall in Q4.
The company's Shetland farms recorded improved operating results, to NOK 22 per kg. The sale of the UK activities had been considered, but the improvement in operations in the region 'has not been reflected to a sufficient extent in offers received', said Grieg.
The group aims to reduce costs and increase production by 10 per cent annually in 2017-2019. One step being taken to improve efficiency is to set out bigger smolts, which will make it possible to shorten the production time in the sea. An increase in the number of smolts is also decisive to achieve growth and lower costs.
There is strong underlying demand for salmon and good prices are therefore expected during the remaining months of 2016 and into 2017. However, the market may come under sporadic pressure during some weeks in the course of Q3 2016, which could result in lower prices during these periods.
The US market is expected to develop particularly well in the second half of 2016 due to a reduction in offers from Chile.
The harvest volume for 2016 is expected to be 68,000 tonnes, some 2,000 tonnes less than the amount indicated in the first quarter report. The revised figure reflects the expectation that production is likely to be lower than expected in British Columbia and Rogaland.
A harvest volume of 13,500 tonnes is expected in Q3, but a significantly higher harvest volume is planned for Q4.