Record March for Norwegian salmon exports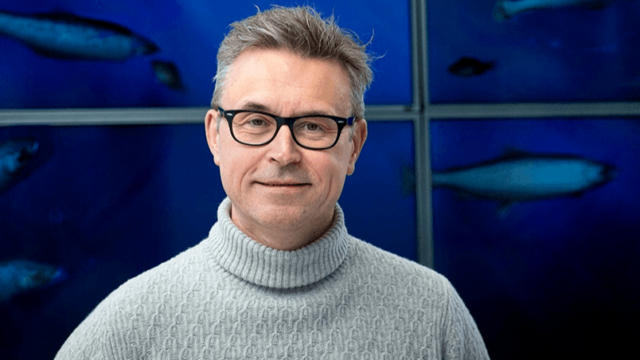 Norwegian seafood exports hit record high volumes last month, with farmed salmon once again out in front.
After a slightly disappointing January and February, overseas sales of fish of all types increased by 13.5% to NOK 10.9bn (£940m) in March.
Seafood and Fisheries Minister Odd Emil Ingebrigtsen declared: "Despite the fact that the corona pandemic continues to affect the seafood markets, it is gratifying that the export value of Norwegian seafood has never seen a stronger March than this year.
"Our seafood is sought after all over the world, and behind the numbers is an adaptable industry with good people at all levels."
The country's salmon farmers exported 108,200 tonnes of fish in March worth NOK 7.2bn (£617m). Volumes were up by 28% which led to a 22% or NOK 1.3bn (£110m) increase in value.
Salmon exports during the first three months of this year rose by 18 per cent to 297,200 tonnes and were worth NOK 18bn (£1.54bn), an overall decline of 4%.
Norwegian Seafood Council analyst Paul T. Aandahl said: "The value of salmon exports in March was the highest recorded in a single month, which is primarily due to record high volumes.
"Despite the fact that the Norwegian krone has strengthened against the main currencies the euro and the US dollar, the average price in March was only one per cent lower than in the same month last year."
He said Asia was now the strongest growing market.
Seafood Council CEO Renate Larsen said a weak Norwegian kroner had helped to keep export values up in 2020. But exports have not had that traction this year since the kroner has now strengthened.
"Although Norwegian seafood has become more expensive for buyers outside Norway, there have been large volumes and a relatively strong demand for products of salmon, herring and king crab in the first quarter, " she added.
However, March was not such a good month for the farmed trout sector with volumes down by 11% to 4,500 tonnes and value down by 5% to NOK 300m (£2.5m).
Fresh cod exports last month shot up by 76% to 14,300 tones and by 37 per cent in value to NOK 490m (£42m).
Frozen cod exports in March rose by 22% to almost 12,000 tonnes and the value was up by 3% to NOK 464m (£39m).