Record earnings year for Norwegian fishermen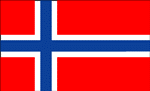 NORWEGIAN fishermen are celebrating a record year for earnings in 2014, new figures show.
Turnover in what is called the Norway Råfisklag district totalled 7.924 billion Norwegian Kroners (NOK) during the past 12 months.
About NOK 6.4 billion was earned by Norwegian vessels, 1.437 billion by foreign vessels. These latest figures follow record seafood exports for Norway which were announced last week.
Norway Råfisklag is the name given to the Norwegian fishermen's own sales organisation, which is owned by fishermen along the coast. It offers fishermen and buyers a number of trade and sales related services.
The figures represent by far the largest ever total annual turnover in Raw Fish Sales Association sector. The figure compares with NOK 6.328 billion in 2013.
Norway Råfisklag said that earnings by the Norwegian fleet are the highest ever both in terms of current prices and real value.
The previous highest total was NOK 6.464 billion in 1998. Together Norwegian and foreign boats landed 532,000 tonnes of cod in round weight last year with a total value of NOK 4.8 billion.
The home fleet accounted for 406,000 tonnes of this figure with a value of NOK 3.9 billion. Foreign boats landed 125,900 tons of cod worth NOK 969 million.
Average cod prices have been well up throughout most of 2014 and this has been reflected in the earnings of fishing companies in Norway and elsewhere in the northern hemisphere. The upward trend in cod prices is expected to continue.
In fact Norwegian cod is now in strong demand around Europe and in the UK. The Norwegian Seafood Council has been strongly promoting its country's cod to the British fish and chip sector, in particular, inviting fried fish shop owners over to Norway to see for themselves just how sustainable their industry is.