Read all about it…in Fish Farmer's August issue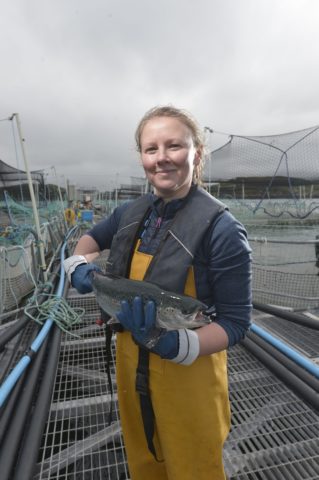 THIS month, Fish Farmer features two special anniversaries – independent Scottish salmon farmer Loch Duart turns 20 in August, while Highlands haulier Ferguson Shipping & Transport is celebrating 60 years in business.
We visited both companies and bring reports of their continued success as they explore new markets and develop plans to grow, alongside the rest of the industry.
Also in this issue, we have a preview of some of the companies exhibiting at Aqua Nor later in the month, and details of new products and services that will be unveiled at the Trondheim show.
One of the highlights will be Inverness based Gael Force, flying the flag for Scotland with a bigger than ever stand, the launch of its new SeaQurePen – and an invitation to a Scottish reception to enjoy Scottish hospitality and hear from Rural Economy minister Fergus Ewing.
Also this month, don't miss the incisive comment from our regular columnists, Martin Jaffa, Nick Joy and Hamish Macdonell – as well as our guest contributor Ian Roberts, Mowi's director of communications, who offers his highly entertaining insights into the American angling lobby's film, 'Artifishal'.
Many readers will now have heard about the death on August 3 of our much loved former colleague William Dowds. We have been heartened by the warm messages from his friends in the industry around the world.
This, from Steve Bracken, formerly of Marine Harvest (Mowi), sums up the William we remember: 'William was passionate about the aquaculture industry and about those who worked in it, becoming a great ambassador for the industry wherever he went.
'He was in his element attending trade shows where, with constant networking, he gained so much of his industry knowledge, which he was always prepared to share with others.
'William had a skill – or a sense – in being able to help people before they themselves clicked that something needed fixing. I think this is what made him deal effortlessly with people, along with his sense of humour, and why he will be greatly missed by everyone who knew him.'
We print more tributes to William in this month's magazine. See the link below to read the August issue online. Printed copies of the magazine will be sent out to subscribers next week. For more information, contact the editor (jhjul@fishfarmermagazine.com).