Rainbow trout market 'set to reach $7bn in 2033'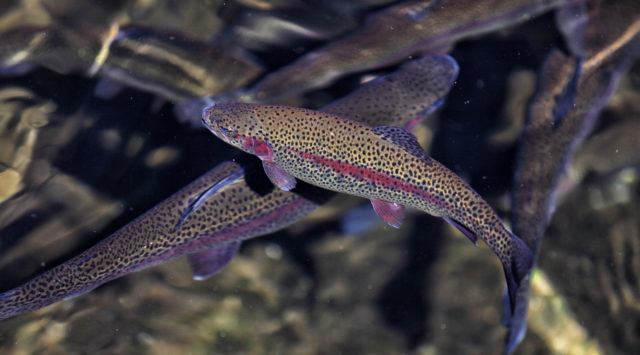 The global market for rainbow trout is anticipated to grow at 5.2% annually over the next 10 years, according to market analyst Fact.MR.
A report from the firm, Rainbow Trout Market, estimates the current value of the sector at US$ 4.2bn (£3.4bn), but predicts that consumers' desire for healthier food will take it past US $7bn (£5.7bn) by the end of 2033.
The report says: "In addition to protein, rainbow trout are high in vitamin B, potassium, phosphorus, selenium, and omega-3 fatty acids. Because of its excellent nutritional value, its demand is rising, which is boosting market growth.
"Rainbow trout sales are being boosted by consumers' growing attention to healthy foods, as well as the retailers' wildly successful merchandising, marketing, and sampling. The popularity of rainbow trout will ultimately open up attractive growth potential for the market.
"Top rainbow trout providers are emphasizing strategic M&A and diversification of the current offerings. While strategic collaborations/partnerships and joint ventures with local players are likely to remain the primary developmental strategies of leading players, in high-demand regions, a large number of companies dealing in rainbow trout are investing efforts in tapping fish imports from key countries of specific regional markets."
Small, portion-sized trout make up 60% of the global trout market, the report says.
Fact.MR expects that increasing demand for trout will continue to drive investment in aquaculture, noting that major suppliers are establishing sites in high-demand regions. It notes however that while demand in the US and Japan is high, Europe leads on production.
The report says: "Heavy investments in improving fish farming infrastructure and a growing focus on revisiting the alignment of core competencies with different regional regulations are collectively complementing market growth."
It adds, however, that high capital and maintenance costs, and biological threats such as sea lice, are hampering the industry's growth.