Q1 unsatisfactory despite higher profits, says Lerøy chief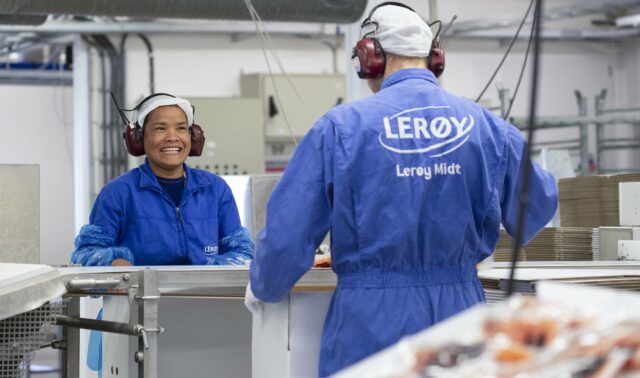 Despite delivering higher profits during the first quarter of 2023, Lerøy CEO Henning Beltestad believes the results should have been better.
He said: "We are not satisfied with the results in Aquaculture in the first quarter, but we have implemented a number of measures in which we have great confidence.
The combined fish farming, trawling and seafood processing group , which also owns a half share in Scottish Sea Farms, delivered a Q1 operational EBIT of  NOK 989 million (£74m) against NOK 889m (£66m) last year.
Industry analysts had been expecting a much higher return from the quarter, however.
Beltestad said: "The quarter is affected by inflation in the prices of seafood products, but also by a demanding situation in aquaculture in the second half of 2022, which has resulted in lower average weights and a non-optimal slaughter profile in terms of price development through the first quarter."
"We have implemented a number of measures that we have great confidence will gradually yield results," he added.
Group turnover rose by 26% to NOK 6.79 billion (£520m) while the group expects a harvest of 193,500 tonnes for the whole of 2023.
The CEO said demand for seafood remained strong with the spot price for salmon significantly up on a year ago, partly due to a weaker kroner. However, he also pointed out that costs are increasing.
The wild fish catch during the period amounted to 25,300 tonnes of which 8,000 tonnes were cod.
Scottish Sea Farms has encountered biological problems in recent months, but Lerøy said in its recent annual report that its joint ventures represented substantial value, although producing a lower Q1 harvest of 5,200 tonnes.
The SSF volume guidance for 2023 is unchanged at 37,000 tonnes.