Pure Salmon set to move HQ to Abu Dhabi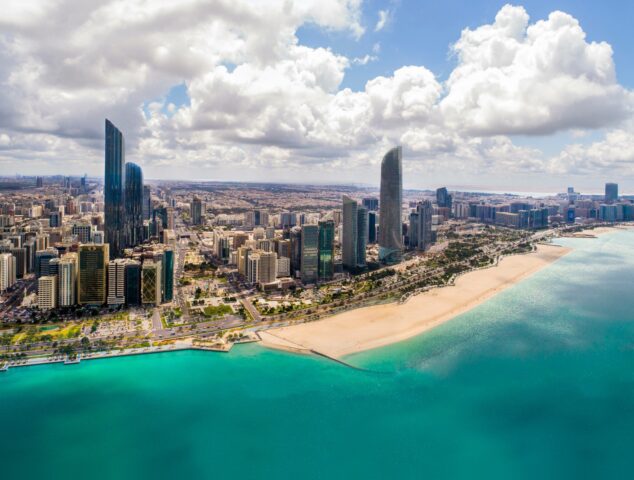 International land-based aquaculture business Pure Salmon is relocating its global headquarters to Abu Dhabi, in a move that the government hopes will encourage the development of sustainable food production.
Pure Salmon is owned by private equity fund 8F Asset management, which earlier this year raised £290m to develop RAS (recirculating aquaculture system) facilities in Poland, Japan, France and the US.
The company said it is about to announce the location of its first 10,000 tons per annum facility in Japan, which will be the largest Atlantic salmon RAS facility in Asia and one of the largest globally. In Japan, Pure Salmon will operate under the name "Soul of Japan".
Pure Salmon plans to build and operate multiple, vertically integrated aquaculture production and processing facilities with capacities of 10,000 tonnes and 20,000 tonne, around the world. It aims to be producing 260,000 tons of annual Atlantic salmon production by 2025.
Under the deal with the Abu Dhabi Investment Office (ADIO), Pure Salmon will receive financial and non-financial incentives, not only to relocate its HQ to the middle eastern state but also to build the country's food sustainability using RAS technology.
The company's Abu Dhabi headquarters will manage global production facilities in Poland, Japan, USA and France. The partnership is part of ADIO's AED 2 billion (£396m) Innovation Programme.
Dr. Tariq Bin Hendi, Director General of ADIO, said: "Over the last year, Abu Dhabi's AgTech [agricultural technology] sector has experienced exponential growth, led by rapid technological developments that are enabling sustainable agriculture and farming practices to take root in arid and desert climates.
"The introduction of Pure Salmon's pioneering technology and knowledge to Abu Dhabi's ecosystem will enhance the emirate's aquaculture capabilities and create a hub from which new agriculture solutions can proliferate. ADIO is committed to supporting businesses aligned with our mission of advancing regional and global innovation."
Abu Dhabi's Environment Agency (EAD) has identified aquaculture as a priority sector. EAD's Secretary General, Dr. Shaikha Salem Al Dhaheri, said: "One of [our] key initiatives seeks to encourage economic investment in the sector, thereby reducing pressure on the UAE's severely overexploited fisheries, providing meaningful employment and generating wealth for citizens by producing safe, wholesome and high-quality seafood products."
Stephane Farouze, Chairman and Founder of 8F Asset Management and Board Director of Pure Salmon, said: "We are proud and grateful to have ADIO as a strategic partner in the development of Pure Salmon. Setting up Pure Salmon's global headquarters in Abu Dhabi will enable the growth of a local team that will advance sustainable economic solutions and establish the UAE as an industry leader. With ADIO's support, Pure Salmon will advance towards its goal of supplying the world with nutritious, healthy and locally produced protein."