Pure Salmon picks Benchmark for ova supply contract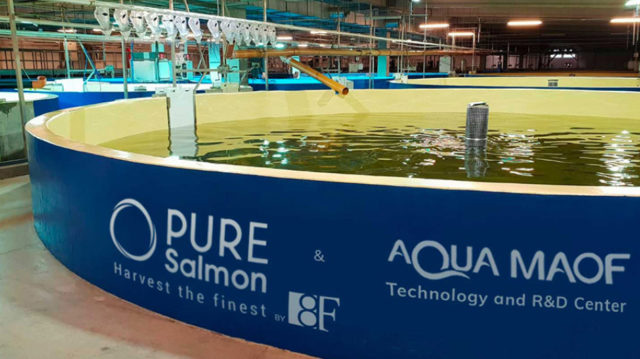 Benchmark Genetics has won a contract to supply eggs for ambitious land-based aquaculture group Pure Salmon. The agreement covers the delivery of more than 80 million eggs per annum, at full capacity, and also formalises a strategic collaboration in research and development.
The first delivery of ova is expected in 2022. Pure Salmon is a land-based salmon farmer using RAS (recirculating aquaculture systems) technology. It operates a farm in Poland and is currently developing sites in Japan, France and the United States, with further development planned in China, South-East Asia and the United Arab Emirates (UAE). The group is working towards a target production capacity of around 260,000 tonnes of Atlantic salmon annually.
Geir Olav Melingen, Commercial Director in Benchmark Genetics said: "The signing of this contract marks a major milestone in the strategic pathway to position Benchmark Genetics as the preferred supplier to the growing land-based salmon segment."
To meet the demands of the new contract, Benchmark Genetics is significantly increasing production capacity in Iceland by building a new incubation centre, which is expected to be in operation as early as this summer. Benchmark has also hired two new dedicated team members within the commercial team with specific competencies and experience with farming in RAS systems.
David Cahill, Head of Production with Pure Salmon, said: "Pure Salmon has set off on a journey to become the leading sustainable producer of Atlantic salmon in land-based systems worldwide. Securing supplies of salmon ova is of key importance for the realisation and success of our ambitious plans."
He added: "We have chosen Benchmark Genetics as our partner due to their proven record of supply to customers worldwide. Also, the fact that their production systems of holding broodstock on land the entire life cycle secures the highest levels of biosecurity in the industry."