Public consultation on Grimsby salmon farm plan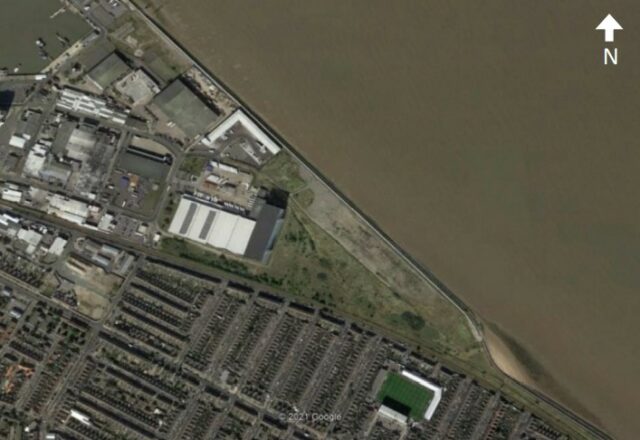 The company hoping to build a £75m RAS salmon farm in Grimsby is to hold an open public consultation over the project next week.
AquaCultured Seafood Ltd first unveiled the plan in February and since then it has attracted much interest.
If approved, the farm would add a whole new dimension to the town's long term seafood ambition, creating around 100 jobs and bring in in much needed investment.
The aim is to build it on a ten acre site adjacent to the existing seafood hub which includes companies such as Young's.
It would produce around 5,000 tonnes of high quality Atlantic salmon a year.
Judging by comment to the local Grimsby Telegraph newspaper many people seem to be in favour but equally others – including people who live close by the proposed site – are opposing the development on environmental grounds.
Aquaculture Seafood insists the development would comprise 50 tanks and would not generate any significant noise or effluent.
Simon Smith, chair of the Seafood Grimsby & Humber Alliance, is backing the plans and highlighted increased demand from Asian markets for salmon.
Smith told LDRS, the Local Democracy Reporting Service that suppliers of farmed salmon in Norway, who supply a vast amount of raw material to Grimsby, were under increasing pressure to supply salmon to the growing number of middle class households in China, India and Indonesia. This could be to the detriment of salmon supplies to the UK, he argued.
He said: "Having an onshore salmon farm investment in Grimsby makes eminent sense and will mean we are less reliant on overseas imports of fresh salmon.
"It is a stepping stone towards the UK's food security of a healthy raw material."
However, others have strongly opposed the plans.
AquaCultured Seafood Limited was incorporated in September 2020. It is based in London and has six active directors, including former Scottish Salmon Company chief Craig Anderson and Michael Berthet, who is Managing Director of consultants Aquaesea Limited and also part of the Global Seafood Alliance.
It said on its website (www.aquacultured.co.uk) that it wants to engage with the local community.  It has also posted a feedback form for those who cannot attend.
The consultation is at the Grimsby Fishing Heritage Centre on Tuesday (3pm to 7pm).