Profits and return on capital soar for AKVA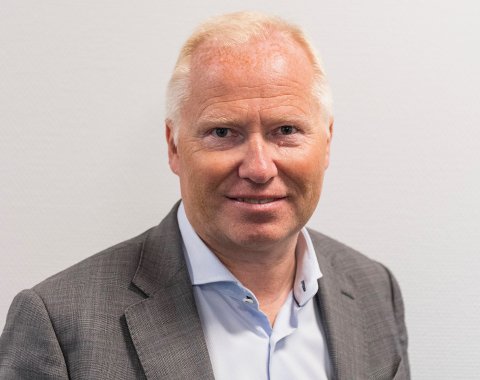 Aquaculture technology and services group AKVA has recorded a "respectable performance" for 2020 despite Covid-19.
The company's  annual report records increased revenues and operating profits, along with a higher return on capital employed. Financial highlights include:
Revenues increased by 3% to NOK 3,177m (£274m);
EBIT was up from NOK 62m (£5.3m) in 2019 to NOK 147m (£12.7m) in 2020;
Net profit of NOK 91m (£7.8m), was up from NOK 17m (£1.46m) in 2019; and
ROACE (return on average capital employed) increased from 3.3% at end of 2019 to 8% at end of 2020.
CEO Knut Nesse said the AKVA group started 2020 with optimism, a strong order backlog and a solid pipeline of prospects.
He went on: "Unfortunately, COVID-19 became a global pandemic and impacted the economics worldwide.
"We took immediate action with focus on securing health and safety of our employees, maintain and optimise the group's liquidity, maintain the security of supply, and ensure work for all our employees through a steady order intake.
"We believe we, to a large extent, have managed the situation well due to the great commitment and hard work all AKVA employees have contributed with throughout a challenging 2020."
He said the pandemic that hit  during  the first quarter led to a full stop in the HORECA (hotel restaurant and catering) market, moving volumes into the retail market.
This put pressure on prices which in turn can impact on the activities and profitability of the AKVA group.
"We are dependent of our customers' financial capacity and willingness to invest in new technology and sustainable solutions," he stressed.
CEO Nesse said there were  indications of change in consumer preferences resulting in the retail market stabilising on a higher level, and expectations that the HORECA market will recover after Covid.
"The above expectations together with market intelligence implies a demand growth of 1-2 million tonnes by 2030. AKVA group believes that the demand will be driven by increased focus on environment and health, and distribution of salmon to new markets.
"The increased demand will be covered through both conventional and unconventional supply sources. Increase in conventional production will require investments in new technology to increase capacity and utilization in existing facilities.
"However, a significant part of the increased demand needs to be covered from unconventional production and AKVA group believes that full grow out facilities on land will play an important role in the future. "
He said: "Our focus is to make sure that AKVA group remains an attractive global supplier so that the salmon industry can meet the expected demand growth worldwide.
We made significant progress in 2020, which amongst other included two strategically important contracts, the NOK 100m contract awarded for delivery of Tubenet'sTM and the NOK 500m contract awarded for delivery of a full grow-out RAS facility in China.
Nesse said AKVA had set a target of 50% increase in spending within digitalisation and technology  to support growth ambitions. 
He added: "By establishing one Centre of Excellence and focusing on top [level] collaboration in the Group, we are confident that we will succeed to further strengthen our position as the global market leader of technology to the salmon industry."
"And the acquisition of 33.67% of the shares in Observe Technologies in February this year was an important strategic milestone to improve the group's  digital agenda. 
Looking ahead, the AKVA group was in a "very attractive position"  for future profitable growth, he stressed.
"Our strategy outlines a strong organic top line growth and minimum 25% increase in EBIT year-on-year the coming years. My role is to make sure we make the right priorities and execute our innovation and digital agenda to the best for AKVA, our customers, shareholders, and stakeholders.
CEO Nesse concluded: "Despite falling victim to a cyber extortion attack hampering our organisation at the start of 2021 the long-term fundamentals remain unchanged and we are confident that we will reach our targets."