Processors demand tariff free trade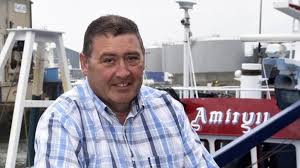 SCOTLAND'S seafood processors are demanding continued tariff free trade and access to labour in any Brexit deal reached between the UK and the EU.
In a new 2020 Vision document, the Scottish Seafood Association (SSA) has outlined the sector's key objectives for the trade negotiations and beyond.
It says minimal impact on the sale of seafood in EU markets and recognition of its businesses' employment needs are the joint top priorities.
SSA chief executive Jimmy Buchan said: 'Fundamental to the processing sector will be the continuation of tariff free trade with the EU and no introduction of non-trade barriers.
'In 2016, the UK exported £1,640 million worth of seafood, of which 71 per cent went to EU countries.
'We are urging ministers in the forthcoming negotiations to balance the needs of the processing sector for continued unfettered access to EU markets with the expectations of the catching sector.'
He added: 'Equally importantly, the UK government's proposed points based framework for immigration must take into account the sector's employment needs.
'We are dependent upon migrant workers from other EEA countries, which make up 48 per cent of the workforce as a whole and 70 per cent in the north east of Scotland, so it is vital that our members are able to gain continued access to this labour pool.'
The EEA (European Economic Area) includes EU countries and also Iceland, Liechtenstein and Norway, which are allowed to be part of the EU's single market.
The SSA is also calling for a replacement for the European Maritime and Fisheries Fund (EMFF), which will expire at the end of the transition period in December this year.
'We believe strongly that the principles and priorities of the new funding regime must not be hamstrung by damaging limitations, such as state aid, so that access to funding for our members is as open as possible to allow continued innovation and development across the sector.'