Processor ISI sees boost for first half revenues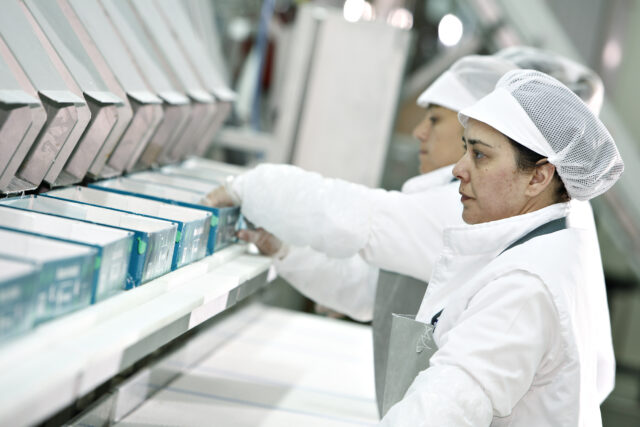 Iceland Seafood International (ISI), which has expanded into salmon in a big way in recent months, has posted a healthy increase in profits and revenue for the first half of this year.
Sales shot up by 15% to €208.3m while the pre-tax profits more than doubled from €2.2m in H1 2020 to €4.8m this time.
It said there had been strong growth in southern Europe, notably Spain and Italy, and its Irish businesses had also performed particularly well during the period.
Ten months ago it completed the acquisition of the specialist artisan Irish smoked salmon business Carr & Sons for €6.5m.
Then in May this year it acquired an 80% stake in the premium quality Spanish salmon processor Ahumados Dominguez.
The last move was the latest in a series of major acquisitions by this fast-expanding global seafood trader, which has extensive interests across the globe, including the UK where it owns Grimsby-based Havelok Seafood.
ISI said the first two months of this year got off to a slow start, but result showed a good recovery after that.
"Sales growth in Southern Europe was driven by strong demand in Spain and Italy from March onwards, after easing of Covid-19 restrictions.
Total divisional sales during H1 2021 at €77.8m were 24.1% up on same period last year. Demand in the HORECA sector is recovering but activity is still significantly below pre Covid-19 levels.
"At the same time retail sales are increasing, with new retail agreement kicking in during Q2. Sales team in retail were strengthened with recruitment of experienced sales manager in the period. The proposed acquisition of Ahumados Dominguez will strengthen and broaden Iceland Seafood's retail position in Spain and opens new opportunities selling high quality salted cod products in Spanish retail."
In Ireland operations continued to perform well, showing significant sales growth from previous year. The Irish entities were well prepared for Brexit, the company said, and in a better position to service local retail customers than suppliers outside Ireland.
The merger and integration of the UK operation continued to be challenging during Q2, the process has been more complex and costly than anticipated, not helped by external factors such as Brexit, Covid and disruptions in transportation and logistics especially from Asia.
ISI added: "Foodservice sales have improved following easing of restrictions in May and June, but activity is still well below pre-Covid levels. Actions were taken in Q2 to improve efficiency in the new factory and progress made on new sales agreements with both existing and new customers.
"With Iceland Seafood's strong customer base and the new state of the art Grimsby factory the outlook and potential for the UK business remains strong, whilst this year results will be severely impacted by the situation."