Processor embarks on feed project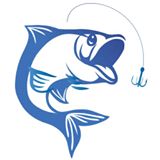 TURKISH Bogaz Seafood Industries, a major player in the seafood processing industry, has announced that it is teaming up with a network of international universities to develop a high protein fish feed.
The product is a novel feed derived from sustainable and natural resources, said the company.
During a conference held by Bogaz and representatives of participating universities in Asia last month, the company announced that major aquaculture providers will test the product within six months of development of the first prototypes.
The company expects to start commercialisation of the new feed in early 2017.
Bogaz Seafood Industries started as major supplier of seafood and was formed through the joint venture of an Asian and European fishing company.
The company will be listed on the EuroNext Stock exchange in Paris in Q3 2016.