Processing innovations to be revealed at show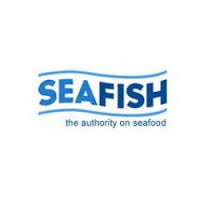 INNOVATIONS in processing technology and global supply chain solutions will be revealed by a panel of international speakers at next month's World Seafood Congress in Grimsby.
The programme, which includes speakers from the US, Brazil, Vietnam and Australia, will discuss how developments in technology and trade relationships can improve the catch and supply of seafood products globally.
Cristiane Neiva from the Fishery Institute of Brazil will discuss the benefits of investing in new technologies for the fish filleting process.
Her presentation will give the industry a first look at how technology could generate higher yields and help boost consumption.
From the US, Keith Cox from Seafood Analytics will explain how emerging technologies can give more accurate readings on the quality and freshness of seafood, in comparison to traditional sensory testing techniques.
Nguyen Van Minh, from the Faculty of Food Technology at Vietnam's Nha Trang University, will also provide insights into how the industry can produce more accurate sensory test results by adjusting the way fish is prepared for freezing.
In keeping with the congress' theme of 'Upskilling for a Sustainable Future', a focus on greener, cleaner production will be showcased by Felicity Denham from Curtin University of Perth, Australia.
Denham's talk will showcase how investment in solar energies and more streamlined production techniques has enabled the Australian industry to reduce greenhouse gas emissions in the supply chain, while also protecting product integrity.
Fanuel Kapute from the UNUFTP in Malawi will discuss the issue of safety and cross border fish trade in the African nation, while Sevin Kose from the Karadeniz Technical University in Turkey will discuss seafood trade in the Turkish Black Sea region.
These discussions will be followed by a presentation from Timothy Hansen, president of the IAFI (formerly the International Association of Seafood Professionals), who will look at inspection and trade from a US perspective.
Paul Williams, chief executive of Seafish, the industry body hosting the congress, said: 'In an industry that is forever changing, it's important to explore different countries' outlooks on key issues and ideas in order to encourage development, create opportunities for growth, and improve worldwide standards.'
Held in Grimsby from September 5-9, the congress will bring together hundreds of delegates and key industry figures from across the global seafood industry for a programme of expert panels, debates, workshops and formal presentations.