Prize idea to mark feed firm's milestone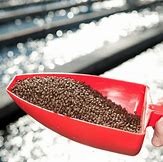 DUTCH feed company Nutreco has launched a competition to find outstanding young researchers committed to 'Feeding the Future'.
The prize, worth €25,000 in total, will be awarded to the most promising research by PhD and post-doctorate students working globally across animal, aquaculture and veterinary sciences.
Any research relevant to this field, such as economics or big data, is also eligible, said Nutreco (owner of fish feed firm Skretting), announcing the award yesterday.
'Nutreco was founded 25 years ago to help develop solutions to meet the growing demand for high quality protein,' said CEO Rob Koremans.
'We want to mark that milestone by recognising the efforts of talented researchers who share our vision in unearthing new solutions for feeding the future, which has been our company mission for many years.
'We hope this prize will stimulate promising young researchers to keep working towards this goal.'
The Nutreco Young Researchers Prize will be awarded to three winners, with €12,000 for the first prize, €8,000 for second place, and €5,000 for the third runner up.
There are four categories:
• Precision farming – technology harnessing digital tools and big data to optimise production.
• Precision nutrition – the customisation of nutrition, with decisions, practices, or products tailored to individual or small groups of animals.
• Young animal nutrition – the optimisation of the neonatal phase (first days or weeks of life).
• Animal health and welfare – dietary strategies that contribute to disease resistance and resilience in animals, and thereby reduce the need for antibiotics and other treatments.
The prize will be judged by Nutreco's heads of Research & Development, Leo den Hartog, Alex Obach, and Coen Smits, in addition to Viggo Halseth, chief innovation officer, and José Villalón, corporate sustainability director.
Entrants must be nominated by a professor or supervisor at their place of study, and the deadline for entries is December 9.
The prizes will be awarded in Europe in early 2020.
For more information visit https://www.nutreco.com/ or contact Nutreco via the corpcomm@nutreco.com mailbox