Private salmon companies also doing well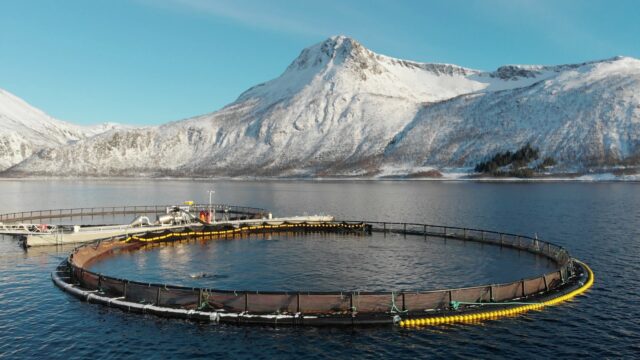 Two privately owned Norwegian fish farming companies, Wilsgård Fish Farming and Arnøy Laks, have announced positive financial results for 2022.
In both cases revenues and profits were much higher with Wilsgård achieving a company record and more than doubling its turnover from NOK 320 million in 2021 £24m) to almost NOK 757m (£56m) last year.
High salmon prices last year also helped boost the two companies.
The company appears to have recovered from a serious infectious salmon anaemia outbreak in 2021, which badly dented profits.
The 2022 operating EBIT or profit was NOK 320m (£23m) against just under NOK 6m (£447,000) in 2021.
Based in Senja, Norway, the group was established in 1983 by Vidkun and Fridtjof Wilsgård with just a single fish licence at the time although it has since grown considerably. Then, it had just two employees. The workforce has since grown to around 60 with more than 120 working for the now wider and larger group.
Meanwhile, the Troms based farming company Arnøy Laks, also around 40 years old, saw its turnover rise by around 40% from NOK 292m (£22m) in 2021 to NOK 364m (£27m) last year. The pre-tax profit was NOK 85.7m (£6m) against NOK 60.9m (£4.4m) in 2021.
The company said there was still a great deal of unused potential in the business, adding that negatives issues such as the war in Ukraine and biological challenges continued to provide uncertainties.
It is also building its own fish processing facilities which will include a new filleting line.